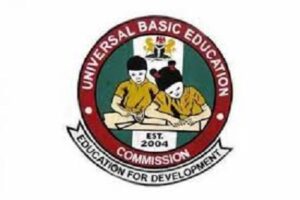 Better Education Service Delivery for All (BESDA) in Nigeria will reduce the number of out-of-school children and literacy among
school age children in Nigeria.
These were the submission of the Deputy Executive Secretary, Services Dr. Isiaka Olayinka Kolawale at the ongoing workshop on Financing Agreement and its Implementation Manual signed with SUBEBs for legal o+cers of the Universal Basic Education Commission in Lagos.
He said BESDA programme will signi/cantly promote system strengthening among States of the Federation and therefore the target out-of-school children are taken off the street and placeunder a proper school system.
The Deputy Executive Secretary stressed that the BESDA programme which is supported by World Bank is targeted at out-of-school children increase equitable Acess, – improve literacy and strengthen Accountability for results in Basic Education delivery in Nigeria.
Participants were advised to note that for BESDA programme to success, two (2) forms of legal documents have been signed by
the World Bank and the Federal Government on one part, and by UBEC and seventeen bene/ciary State on the other part.
"Therefore it is my that you commit yourselves to understanding the Documents and bene/ts that will accrue from this workshop" he said.
The one week programme will feature paper presentation by World Bank representative, BESDA Resource person, meeting wish all the legal o+cers among others.
Head Public Relations and Protocol
—————————————————————————————————————————————
Your help to our media platform will support the delivery of the independent journalism and broadcast the world needs. Support us by making any contribution. Your donation and support allows us to be completely focus, deeply investigative and independent. It also affords us the opportunity to produce more programmes online which is a platform universally utilised.
Thank you.
Please click link to make – DONATION