By Festus Fifen.
Recently the United Kingdom in response to the global red alert on the omicron variant of Covid-19 placed Nigeria as part of the high-risk countries which later metamorphosed to flight restrictions from Nigeria and other selected African countries by some European countries. The United Kingdom over the years is a trusted partner as far as Nigeria is concerned. The flight restriction moves from some European countries especially the United Kingdom was perceived as unnecessary and discriminatory by a larger part of Nigerians home and abroad. No wonder the government through the honourable Minister of Information and culture Alhaji Lai Mohammed was very critical of the decision describing it as discriminatory and targeted at Nigerians for a virus that originated from China.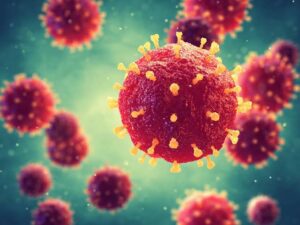 After about two days of the story making the rounds on different media platforms across the country, myself and the former Director General of the Nigeria Centre for Disease Control, Professor, Abdulsalam Nasidi, (a professor of virology) were on a radio station in Abuja, analysing the implications and the consequences of such action not forgetting the political and economic implications of the flight ban.
I remember making a statement before we went on set and the professor agreed with me completely.
And what was the statement?
I told Prof. that the problem with us as a country is not the discrimination from the western countries. The problem with us is, over time, we don't punish or let me put it this way, there are no consequences for misbehaviour or floating laydown rules and regulations as far as covid-19 regulation is concerned. This attitude over time paints a different picture about our core values as a country. This has even made countries in the world including some African countries cast aspersions on our personalities and the results that originate from our institutions of higher learning and even medical reports.
Now, that leads me to the topic of today, which I really want us to look at closely. While driving to the office this morning, there was this advert I heard through my radio set about a show that was coming up in Abuja the Nigeria Capital, I was trying to catch up with the headlines from the dailies and the adverts ended with "all COVID-19 protocols will be duly observed.
I asked myself, do we really talk about these COVID-19 principles and non-pharmaceutical guidelines because we want to obey them completely and diligently or do we just mention it in public service announcements and advertisements so that people will know that we believe in the covid-19 protocols?
Let's start from the government itself, I mean those people that are in charge of giving 'us' these rules and also in charge of implementation and enforcement.
In Nigeria's airports, after all the rigors of adhering strictly to COVID-19 protocols during the boarding process, you go into the aircraft to discover that you just wasted your time in a process that looks very much corporate and professionally implemented only for it to be like a mere ritual. You are jam packed like sardines inside the plane. Without all the necessary precautions. That is a story for another day. I wouldn't want to go there now.
You will see senior government officials arranging or organizing events, they will go as far as announcing strictly by invitation and COVID-19 protocols will be followed and a few other things only for you to go there you realize that the lawmakers are actually the law breakers.
You will notice it's a case of 49 sitting 99 standing (in the words of the legendary Fela Anikulapo Kuti). They don't follow any of these non-pharmaceutical guidelines. You will still see people without facemasks, no safe distance in the sitting arrangement and no proper coordination in crowd control. come back the next day you will hear COVID-19 protocols fully observed. In front or at the door of almost all government offices is the bold poster NO FACE MASK, NO ENTRY yet inside those offices are people that have thrown caution to the wind. At the entrance of shopping malls across the Nigerian Capital City Abuja you are forced to wear a face mask before entry, but as soon as you have access to the mall, everything returns to the pre-covid-19 era, same with hotels and other public facilities and institutions. Let me not mention public transportation and taxis.
Who is deceiving us in this country? Why do we feel that the Foreigners, Diplomats I mean those who work in different high commissions and embassies of other countries in Nigeria do not see how we throw caution to the wind in enforcement and implementation of protocols? Why do we feel that when it's time to give updates about what is happening in Nigeria in the areas of compliance to Covid-19 guidelines they will not give their host country a true picture of what it is? Why do we feel that they (Foreigners) will follow us in our hypocrisy and make everybody believe we are following the guidelines?
Not too long-ago stories about some travellers purchasing the vaccination certificate without taking the vaccine was played up by the media and till now no one person punished for doing that, we have also heard cases of health record officers inputting the wrong data for people and nothing has been seen to be done to those perpetrating such evil against humanity. The issue of "express" vaccination reports given to international travellers at the airport is another can of worm we won't open now.
The truth remains that as far as it is now, COVID-19 protocols and the announcement in Nigeria might just be a mere lip service. There are other areas that Nigeria can also look at as a country as far as this is concerned. The areas of the importance the government puts into the covid-19 fight. But we should ask ourselves who has bewitched us as a country?
My take is that the government should intensify efforts to make sure that the level of compliance is high, the high and mighty in the society should also be seen to follow the guidelines, this will go a long way in encouraging others to follow their footsteps.
There should be more advocacy messages compared to the subtle threat that we have today in the system. Enforcers of covid-19 guidelines should spare no one in its enforcement approach.
Everyone involved in the fight against Covid-19 should do what they are supposed to do, so that we overcome the hypocrisy of COVID-19 vaccines and we will be taken seriously by the international community.
Thank you.
—————————————————————————————————————————————
Your help to our media platform will support the delivery of the independent journalism and broadcast the world needs. Support us by making any contribution. Your donation and support allows us to be completely focus, deeply investigative and independent. It also affords us the opportunity to produce more programmes online which is a platform universally utilised.
Thank you.
Please click link to make – DONATION