Honestly, as we speaks and writes on this gentleman bring to the Table a combination of the subject matter. To know his passion and commitment to work is to know that God is able to keep and sustain us for his glory.
Such are the characters shown by this professional photographer who's passion and commitment is to help others while at the same time keeping his calling of delivering the mission and vision of his principal, is where our paths crosses.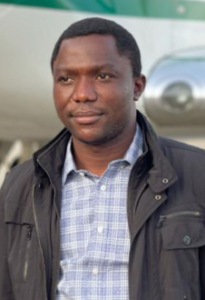 We are talking about Dr Israel Ibeneme. He is seen to have crossed various paths, places, and projects more than many around the ministerial offices and roles they played.
The energy and zeal he shows in capturing stories via his lenses presents the ministry and his principal to wider community and people to see the impact wrongly or rightly as opinions differs on the delivery of services and developments.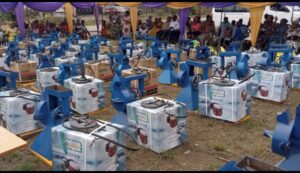 Through his foundation had impacted on hundred of lives. Empowering communities to raise up with the supports provided by the foundation. A worthy empowerment project and initiative in Nigeria.
Personally, he is described as a simple, humble and jovial. There is no doubt that working with the minister demands high respect and integrity, which Dr. Ibeneme showed for humanity and its wellbeing throughout his known career.
To find stories making round daily and to see it in real life from the lenses is unique and every day a picture he takes with selfless care and thought gets into your path. Surely as he celebrate yet another year, it will not be just to his family and friends but to the joy of his Minister and principal Rt. Hon. Rotimi Amaechi that God has provided in Dr. Israel another blessing of many days and years ahead.
As a media colleague who has met our own principal and founder of the 1st Black and Ethnic Satellite television in Europe, (BEN TV 📺), Mentoring Cmdt Alistair send our greetings and wishing him a wonderful Happy birthday 🎂.
—————————————————————————————————————————————
Your help to our media platform will support the delivery of the independent journalism and broadcast the world needs. Support us by making any contribution. Your donation and support allows us to be completely focus, deeply investigative and independent. It also affords us the opportunity to produce more programmes online which is a platform universally utilised.
Thank you.
Please click link to make – DONATION