-THE MORAL BURDEN OF PAYING GOOD. WITH EVIL
Open and Private letter to Elder Fred Udeogu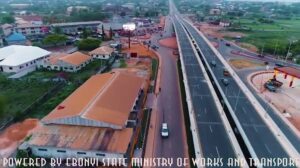 1) Let me start by stating that the authenticity of Elder Fred Udeogu as State PDP Chairman is yet to be determined by a court of competent jurisdiction and as such he is on a frolic of his own to have petitioned against the State Government and the State APC Chairman as State PDP Chairman.
2) But in response to his allegations of threat to his life made against our State Government and the State Chairman of APC, I make bold to say that Elder Fred Udeogu is very infamous for twisting facts to justify his unsteady character and conscienceless urge to betray his benefactors.
3) Politicians with high tendency of falsehood, incurrable treachery and emotional attachment to brutal and crude politics are usually experts in political blackmail. All the narratives of Elder Udeogu in the said petition are most unfounded, absolutely irresponsible and childishly formulated to serve unintelligent purposes.
4) Elder Udeogu has got a stinky record of joining forces to levy war against establishments for gratifying pecuniary motives.
5) This infamous character of not ending well with every sitting Governor of his state despite his age in politics and his oath of allegiance while serving his bosses, is not only despicable, but it also shows that he is a man of flippant mannerism.
6) Let it be known that people of strong character don't stab their bosses at the back just to make ends meet, but traitors do betray their masters for vaunting desire to make the appointment of a successive government.
7) In a bid to perch in every government that comes and make things difficult for upcoming young leaders, traitors usually turn 360 degrees to eat what they vomitted.
8) Elder Udeogu has recently written to the Governor expressing his commitment to the Divine Mandate administration of Governor Umahi and further said to the Governor "count on me any day any time. I still very much remember how we started". He has once said to the Governor, " I cannot for any reason deliberately disrespect you nor your directives…. I am solidly behind you and I want you to know that if the 2014 and 2015 senerio plays itself up, I will still stand by you…… we are friends and I very sincerely owe you faithful loyalty." Today the same man did not only break the vow of loyalty, he also found it a good business indulging in seditious attacks on the Governor.
9) Elder Fred Udeogu has suddenly forgotten the love and care he received from the Governor during his trials in his community and even his other private challenges which he pretensiously acknowledged when he said "I wish to appreciate all the love and kindness the Governor has shown to me and my good people within this our trial moment…..most of the prominent sons of my community are on the run" but for the Governor.
10) Udeogu once wrote to our dear Governor saying '" I and my people remain eternally grateful to you. You will see it in us . Your enemies or opponents are automatically ours and we shall prove it to you". Today Elder Udeogu has suddenly forgotten this commitment and thinks God is a fool.
11) The same Elder Udeogu who has decided to be a traitor today once acknowledged receipt of the Governor's concern to him and his family when he had health challenges that took him overseas and this made Udeogu to write the Governor saying " I very sincerely appreciate your concern for me . I thank you for the love you have (melted) to my family Sir, I wish to inform you that I have received the money you approved for my trip. I will be leaving for Visa trip to India…." And Elder Udeogu has suddenly forgotten?
12) When Elder Udeogu came back from his medical trip sponsored by the Governor, he was full of joy that he was successful and wrote to the Governor thus: " Your Excellency, I write to inform you of my safe arrival after my medicals which you sponsored……."
Today Elder Udeogu has forgotten that life is more important than ephemeral politics.
13) The question is, why has Fred Udeogu decided to pay good with evil. Is it that his grouse is that the Governor is not performing? Or is it his usual manner of booting out a Government that is rounding – off just to gamble with a futuristic Government of which he is not God to know who next will be in charge.
14) Elder Udeogu had praised the efforts of Governor Umahi in delivering in his social contract with the people. Even a day to the second tenure inauguration of Engr Umahi, Udeogu wrote to the Govennor and said: " As you ride the Golden hoarse the second time,you have indeed done more than expected, God is your strength be focused ,watch your back more in your second term,. I am always with you in prayers ……" Today he has chosen the part of a traitor.
15) What can you say that the Governor failed to do for you as a person, you were given huge palliatives when you needed it most. You were given appointment and your proxies contract when you needed it most. You were saved from the self inflicted crisis in your community.
16) Elder Udeogu sir, Why I went to this memory lane is that there is need for you not accuse falsely a man who did all these good things for you. It has a bumerang effect. Decency in politics goes with divine grace.
Do not raise your finger against a man who has changed the narrative of Ebonyi State and who has given Ebonyi people a sense of self worth.
17) We know those who will prefer to bury dollars in their compound instead of developing Ebonyi State and we know those whom God has used to transform Ebonyi State. Know ye today that no weapon fashioned against Governor Umahi shall prosper. He is more than conquerous through the aboundant grace of God.
Hon. Barr. Orji Uchenna Orji (Commissioner for Information and State Orientation)
Rejoinder welcome.
—————————————————————————————————————————————
Your help to our media platform will support the delivery of the independent journalism and broadcast the world needs. Support us by making any contribution. Your donation and support allows us to be completely focus, deeply investigative and independent. It also affords us the opportunity to produce more programmes online which is a platform universally utilised.
Thank you.
Please click link to make – DONATION