By Ossom Raphael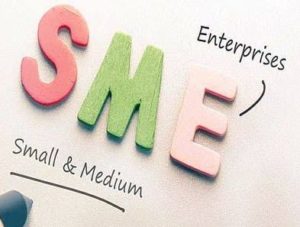 Abuja – The Islamic Development Bank (IsDB) has said, it hope to boost the operations and export capabilities of Small and Medium Enterprises (SMEs) and agri-entrepreneurs in Nigeria,
The Bank through iProduce Africa, an agribusiness hub said, they seek to take advantage of the government's Zero-Oil Plan.
Nigeria's Zero-Oil plan is a blueprint for a strategic non-oil export-led economic diversification agenda.
The Chief Executive Officer of iProduce Africa, Aisha Waziri-Umar, in a statement said will train Nigerian-owned agribusinesses and SMEs, especially young Agri-Entrepreneurs, on the requisite technical skills to equip them on how to export their produce thereby intergrating them into global food value chains.
She further said, iProduce will also train the SMEs and agri-entrepreneurs on how to access finance, including non-interest funding, for their export activities.
"We are forming partnerships with the relevant government ministries and agencies and I'm confident that iProduce will play a vital role in the diversification of the Nigerian economy," she said.
"Since August, 2021, when it was formally launched by the Honourable Minister of Trade and Investment Adeniyi Adebayo, iProduce Africa has trained about 500 farmers on various areas of agribusiness including livestocks, fruits and vegetables, garments, among others. It has held several training workshops since inception.
"iProduce Africa plans to train at least 1,000 Agri-Entrepreneurs in 2022 and back them with the relevant agribusiness advisory services," Waziri-Umar, said.
As part of ongoing effort to make agribusiness export simpler and increase awareness on the available opportunities in the various global food value chains, iProduce Africa said it would on November 20, 2021 hold a training workshop for SMEs on the theme: "Accessing Non-Interest Finance For Agribusiness Exports."
The iProduce Africa Agribusiness Hub is an initiative of Inara Foundation, a non-profit organization established to address development challenges in Nigeria.
The hub was set up as a direct response to the economic diversification agenda of the Federal Government, which seeks to wean the Nigerian economy away from its dependence on oil to agriculture as a source of foreign exchange earnings.
—————————————————————————————————————————————
Your help to our media platform will support the delivery of the independent journalism and broadcast the world needs. Support us by making any contribution. Your donation and support allows us to be completely focus, deeply investigative and independent. It also affords us the opportunity to produce more programmes online which is a platform universally utilised.
Thank you.
Please click link to make – DONATION