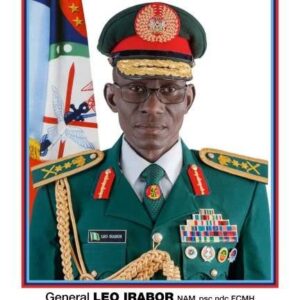 By Festus Fifen.
As the Rumours of A Coup D'etat thickens amongst political players, which was drawn by a publication by an online newspaper Naija News House on Nigeria military warning politicians and officers against a Coup which it credited to Brigadier General Onyema Nwachukwu- the Army Spokesman.
The Nigeria Defence Headquarters has described the publication as misleading and a handiwork of mischief makers and enemies of the state.
A statement by the Acting Director
Defence Media Operations Brigadier General Benard Onyeuko over the weekend described the assertion as a deliberate and calculated attempt to mislead the general public aimed at causing disharmony in the polity.
According to the statement, The online newspaper manipulated with the intent of disinformation a previous message released in May 2021 by the then Director Defence Information who is the current Army spokesperson. It is a malicious attempt to bring the military to disrepute. It is obvious that the online newspaper has it's own sinister intention to cause confusion.
The Military High Command hereby warns all mischief makers and their proxies not to draw the military into their engagements. The Armed Forces of Nigeria remains apolitical and would not hesitate to deal decisively with any person or group of persons that want to tarnish its image or draw it into partisan politics.
The Armed Forces of Nigeria remains loyal to President Commander-in-Chief of the Armed Forces -President Muhammadu Buhari and also sworn to defend our democracy as well the Constitution of the Federal Republic of Nigeria.
—————————————————————————————————————————————
Your help to our media platform will support the delivery of the independent journalism and broadcast the world needs. Support us by making any contribution. Your donation and support allows us to be completely focus, deeply investigative and independent. It also affords us the opportunity to produce more programmes online which is a platform universally utilised.
Thank you.
Please click link to make – DONATION