The Fidelity International Trade & Creative Connects to strengthen and enhance business-to-business and business-to-consumer trade partnerships launches in London.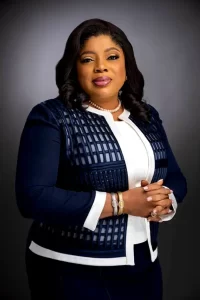 This comes on the aim and mission of the bank to help Nigerian businesses compete favourably in international arena, markets, and away from non-oil. The opportunity offers:-
a Platform to explore bilateral and multilateral trade deals for the benefit of Nigerian exporters and importers of Nigerian goods in the UK and Europe;
A platform for DFIs to share information about their trade finance and trade facilitation interventions and
A platform to discuss topical issues affecting the competitiveness of Nigerian exports in the UK/Europe and provide practical and effective solutions.
The event will feature up to 100 exhibitors with attendee/delegate footfall of over 1,000 people including wholesale buyers, retailers, commodity traders and alternative funding providers. The event projection is to close total trade deals/investments of US$200 Million at the event and post event.
The expo is scheduled to hold on the 15th and 16th of November 2022 in London United Kingdom.
REGISTER TO ATTEND AT –
https://www.fidelitybank.ng/fitcc/
—————————————————————————————————————————————
Your help to our media platform will support the delivery of the independent journalism and broadcast the world needs. Support us by making any contribution. Your donation and support allows us to be completely focus, deeply investigative and independent. It also affords us the opportunity to produce more programmes online which is a platform universally utilised.
Thank you.
Please click link to make – DONATION