---
·       Partnership will help address stark imbalance in global trade, accelerate Africa's potential as a global trading powerhouse, and improve the economic prospects of millions of people
·       Initial focus on modernising and expanding three ports in Dakar, Sokhna and Berbera, with further ports and logistics investments across Africa to follow
·       Trade enabled through the three initial ports will improve access to vital goods for 35 million people, support 5 million jobs (138,000 created), and add $51 billion to total trade by 2035
DUBAI/LONDON – 12 October 2021 – DP World, a world leader in global supply chain solutions, and CDC Group, the UK's development finance institution and impact investor, are entering into a long-term partnership to accelerate Africa's long-term trade potential and transform the prospects of millions of people.
Africa has a sixth of the world's population, but accounts for just 4 per cent of global containerised shipping volumes[i]. Ports are vital to the long-term prosperity and wellbeing of people. But many ports and logistics facilities in Africa remain constrained, lacking in capacity to meet the needs of local economies.
This partnership, which has been worked towards for four years, will help change that. It will help address the stark imbalance in global trade through supporting the modernisation and expansion of ports and inland logistics across Africa, starting in the ports of Dakar (Senegal), Sokhna (Egypt) and Berbera (Somaliland). The platform covers a long-term investment period. DP World is contributing its stakes in the three existing ports initially and expects to invest a further $1 billion through the platform over the next several years. CDC is committing approximately $320 million initially and expects to invest up to a further $400 million over the next several years. The transaction is subject to certain final regulatory approvals.
Better performing trade infrastructure allows businesses to expand and to create jobs. It can improve the quality of life for millions of people by reducing the cost of living for many who currently overpay for vital imported goods. Trade enabled by the three initial ports will support 5 million jobs in the wider economy (of which 138,000 are expected to be created by the ongoing port expansions and modernisations), and will improve access to critical goods and staples including food; this will benefit over 35 million people across the three geographies, including further afield to the wider Horn of Africa and parts of the Sahel.
By 2035, an estimated $51 billion in additional trade is forecast to pass through the ports, equivalent to 3 per cent of Senegal's GDP, 3 per cent of Egypt's GDP and 6 per cent of Somaliland's GDP.
The ports will also provide a gateway to international markets for countless African businesses and entrepreneurs, as well as supporting the growth of nascent export industries currently stymied by logistic.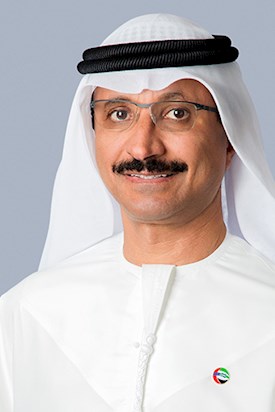 Sultan Ahmed Bin Sulayem, Group Chairman and CEO, DP World, said: 
"DP World views Africa as a long-term growth market and the opportunity landscape remains significant.
This partnership with CDC offers us greater flexibility to accelerate and capitalise on these opportunities, and will enable us to increase our investment in ports and logistics infrastructure across Africa.
The partnership will create transformational opportunities for millions of people over the next decade."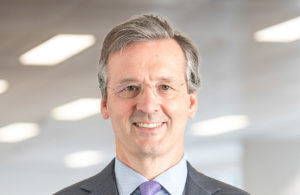 Nick O'Donohoe, Chief Executive Officer, CDC Group, said: "Stable and flourishing economies are built on reliable access to global and intra-continental trade. Africa's full potential is limited by inadequate ports and trade bottlenecks, putting the brakes on economic growth in some of the world's fastest growing economies and undermining social resilience in the least developed parts of the world. This platform will help entrepreneurs and businesses accelerate growth with access to reliable trade routes and it will help African consumers benefit from the improved reliability and reduced cost of vital goods and food staples.
"We are proud to support DP World to do even more in Africa, charting a stronger course for African trade around the world."
UK Foreign Secretary, Liz Truss, said:
"We are working with allies and partners to finance clean and reliable infrastructure in developing countries.
This new partnership with CDC and DP World will boost jobs and drive economic growth in these countries, helping improve millions of lives across Africa."
Investing in ports in the west, east and Horn of Africa
Port of Dakar – to be expanded in Senegal's largest ever onshore FDI
By 2035, the expanded port is forecast to enable trade equivalent to 18% of GDP and 36% of national trade.
·       Up to 48% of Senegalese population and a significant proportion of Mali's 20m population expected to benefit
·       2.3m jobs in Senegal supported indirectly
·       The new expansion is to be Senegal's largest ever onshore foreign direct investment (FDI) at nearly $1 billion
Port of Berbera – opening a corridor of regional importance in Somaliland and Ethiopia
By 2035, the port is forecast to enable trade equivalent to 27% of GDP and 75% of total trade in Somaliland, as well as provide a maritime gateway for neighbouring Ethiopian businesses and consumers.
·       1.6m people in Somaliland and 10m in Ethiopia expected to benefit from the trade enabled through the Berbera corridor
·       53,000 jobs in Somaliland and 1.2m jobs in Ethiopia expected to be supported indirectly
·       The port is the first and largest non-mineral-based FDI in the geographic sub-region
·       Humanitarian aid through Berbera reaches close to 2 million refugees and internally displaced populations
Port of Sokhna – a key pillar in Egypt's trade with Asia and the Middle East
By 2035, the port is forecast to enable trade equivalent to 17% of GDP and 19% of national trade.
·       16m Egyptians to benefit 
·       1.4m jobs supported indirectly
—————————————————————————————————————————————
Your help to our media platform will support the delivery of the independent journalism and broadcast the world needs. Support us by making any contribution. Your donation and support allows us to be completely focus, deeply investigative and independent. It also affords us the opportunity to produce more programmes online which is a platform universally utilised.
Thank you.
Please click link to make – DONATION