Diverse senior decision makers are key to an inclusive broadcast industry
UK PSB leaders Alex Mahon, Carolyn McCall, Maria Kyriacou & Tim Davie speak at Channel 4's Inclusion Festival
Festival focuses on a range of diverse issues including disability and media portrayal of Muslims and Trans community
Broadcast industry calls for more diverse leadership to create a more inclusive culture
More diverse senior decision makers are essential if broadcasting is to become a genuinely inclusive industry, according to the CEOs of the UK's Public Service Broadcasters, and panellists speaking at tomorrow's Channel 4 Inclusion Festival – Altogether Different: Live.
Improving the diversity of off-screen talent and ultimately changing the make-up of broadcasting's senior decision makers and leaders was a common call to action made throughout a series of interviews and panel discussions at Channel 4's Inclusion Festival.
Tomorrow's festival shines a powerful light on a range of key areas in broadcasting such as the media's portrayal of Muslims, issues facing disabled talent and the representation of Trans people in TV.
The festival also includes a moving tribute to Jamal Edwards MBE, the British music entrepreneur and founder of SB.TV who died earlier this year aged just 31. In discussion with Sideman, aka David Whitely, Jamal's mother Brenda Edwards and sister Tanisha talk about his childhood, his ambition and boundless self-belief, his achievements and the legacy he has left at such a young age.
In individual sessions, the leaders of the UK's public service broadcasters – Channel 4's Chief Executive Alex Mahon, BBC Director-General Tim Davie, ITV Chief Executive Carolyn McCall, and President, Australia, UK & Israel, Paramount Maria Kyriacou – discuss what they feel are the urgent issues facing the industry and how they can be addressed.
Channel 4 Chief Executive Alex Mahon explains the importance of off-screen diversity saying:
"Off-screen representation is much harder (than on-screen) because we can't see it easily.
It's what changes our industry over time. It's what changes how people make decisions on set. And it changes the creative and editorial conversation."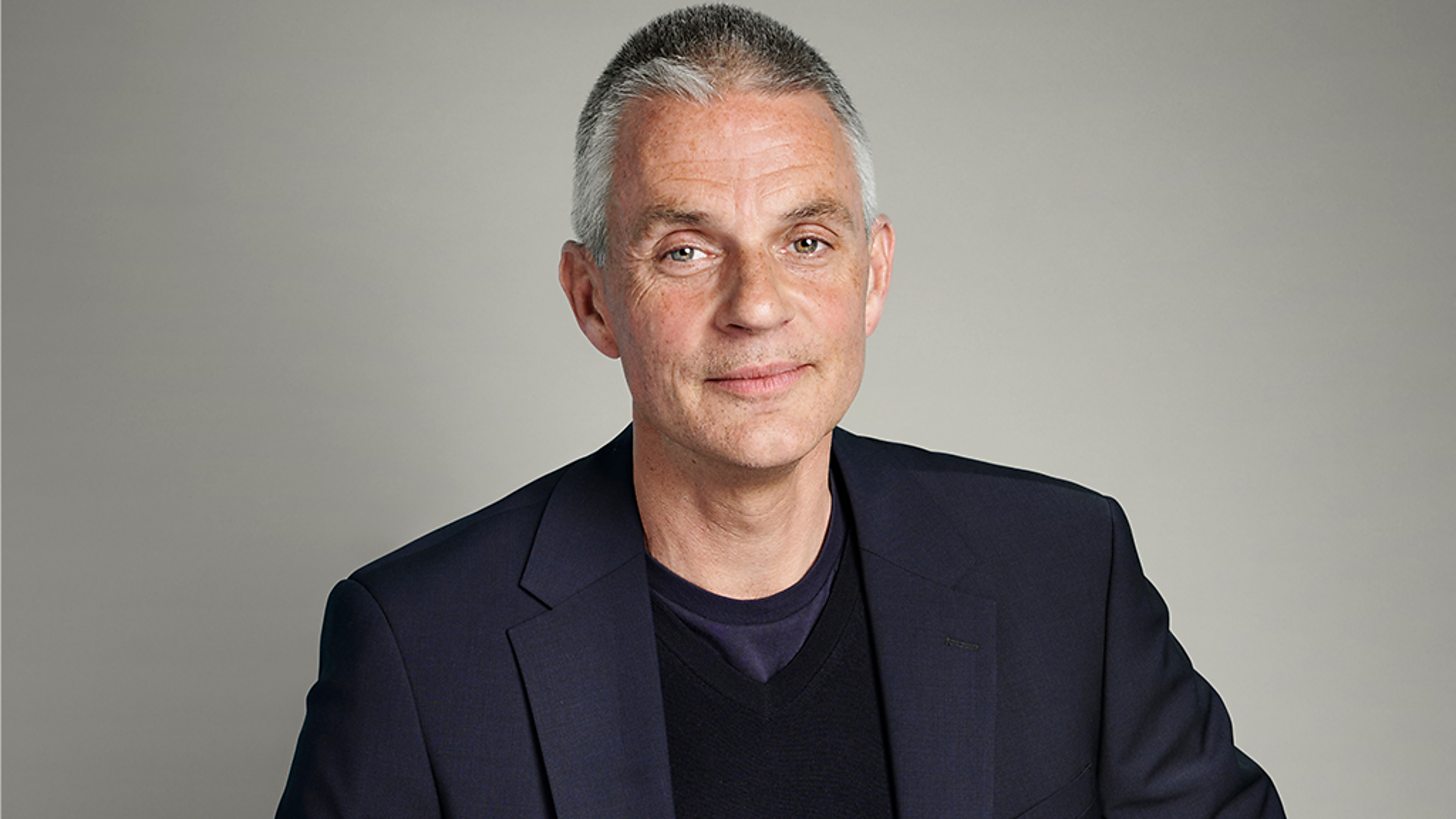 BBC Director-General Tim Davie, BBC Director General, said: "Diversity is an absolute priority for the BBC. We have plans in place to reshape our organisation to ensure we truly reflect the public we serve – both on and off screen. The BBC is playing a leading role – stepping up our commitment to rapidly increase diverse representation at senior levels as well as our £112m Creative Diversity Commitment – the biggest financial investment to on-air inclusion in the industry. We are working hard to deliver change."
ITV Chief Executive Carolyn McCall cites the importance of diverse leadership and explains:
"I'm really proud of a scheme called Amplify, a senior leadership programme for people of colour – you can't have senior leaders if you don't have a pipeline of senior leaders, you've got to have people that are being developed, and nurtured, and retained. We work hard on inclusion and now we're actually developing our own senior leaders who are diverse, and that's what Amplify is about."
President, Australia, UK & Israel, Paramount Maria Kyriacou says: "2020 was a real watershed moment for a lot of us.
There was an immediate call to action and we introduced a policy called – No Diversity, No Commission. It allowed us to have this language that challenged every single production to make sure that we have diversity on-screen and off-screen.
Channel 4 Chief Content Officer Ian Katz said:
"Our industry has finally woken up to the scandalous lack of access afforded to disabled talent.
Our session is a sharp reminder that broadcasters, streamers and producers need to work together to fix this shameful situation."
In his keynote speech, Channel 4 News' main anchor Krishnan Guru-Murthy also touches upon the importance of who the decision makers are by posing two key questions:
"At the very top management levels, those holding the power, what do we think about the pace of change? …are we really happy to just live with the idea that the gatekeepers may never truly reflect the audiences they serve?"
Speaking on a panel exploring issues facing disabled talent in the industry, 'Best Intentions – The Truth About Disability in TV', MD of Naked Television Fatima Salaria cites the importance of having leaders who can relate to what disabled people go through in broadcasting.
Fatima says: "For me the biggest thing is that people still see disabled people and other groups as being 'other'. And if you have spent your life being an 'other' group, you will always feel as if you don't fit in…you feel anxious and fearful because you've always been made to feel like you don't belong. And if you don't have leaders who haven't felt like being 'others' or have been treated as 'others', you're never gong to get that change in the industry."
Speaking on the same panel, Caroline O'Neill, Senior Producer, Director, Executive Producer and Co-Director of Deaf & Disabled People in TV, says: "We need disabled people in those senior level roles and that will have a trickle effect because at the moment, most disabled people, they enter the industry, they look up and they've got no senior role models. I can count on one hand how many disabled commissioners are out there and that is rubbish."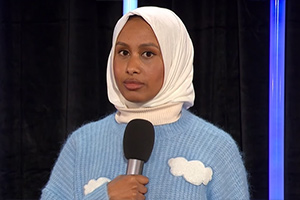 Writer and comedian Ola Labib also raises the importance of representation among decision makers. Speaking on a panel exploring the portrayal of Muslims in the media she says: "People talk about there being more people of colour on TV but the problem is there's not enough people of colour behind TV. There's not people of colour making the important decisions."
To access the full programme and to watch the festival from 9am on Wednesday 30 November register for free at inclusionfestival.channel4.com
—————————————————————————————————————————————
Your help to our media platform will support the delivery of the independent journalism and broadcast the world needs. Support us by making any contribution. Your donation and support allows us to be completely focus, deeply investigative and independent. It also affords us the opportunity to produce more programmes online which is a platform universally utilised.
Thank you.
Please click link to make – DONATION