City Hall marks UNESCO Day for Remembering the Transatlantic Slave Trade and Abolition
City Hall will tonight (Tuesday 23) hold an event to commemorate the UNESCO International Day for Remembrance of the Transatlantic Slave Trade and its Abolition.
The fifth annual event, and the first to be held at City Hall's new location at the Royal Docks, will remember the victims of the Transatlantic slave trade, reflect on its legacy, and honour those freedom fighters who fought for its abolition.
This year's overarching theme is 'decolonisation' and will consider how we can best decolonise our history and ensure that the Transatlantic slave trade and its devastating, wide-ranging and ongoing impact is never forgotten.
This year's event is in partnership with Sankofa Day and will be hosted by broadcaster Eddie Nestor MBE. The event will include speeches from Dr Debbie Weekes Bernard, Deputy Mayor for Communities and Social Justice; Dr Onkar Sahota, Chair of the London Assembly; and Gabriela Ramos, Assistant Director General of Social and Human Sciences at UNESCO.
The keynote speech will be given by Professor Verene Shepherd, Fellow of the Cambridge Commonwealth Society and Hon. Fellow, Jesus College, Cambridge. Prof. Shepherd is the first Jamaican/CARICOM citizen and the first Black woman of African descent in the African diaspora to chair the United Nations' Committee on the Elimination of Racial Discrimination.
Other speakers and performers include Brixton born Irish-Jamaican spoken word artist Ragz-CV, the London Youth Assembly, music by jazz band Tomorrows Warriors, the South African Cultural Gospel Choir UK, and an art exhibition by Deanio X.
The event has been planned in conjunction with the Windrush Foundation, Slavery Remembrance, and Wanda Nation and will be broadcast online from 6pm.
The Mayor of London, Sadiq Khan, said: "It is hugely important to remember and honour the millions who suffered as a result of the Transatlantic slave trade and the impact this has had on generations of Black communities here in London and worldwide. By bringing Londoners together for this event we provide an opportunity to reflect on the injustices of the slave trade, while learning about and celebrating all those who resisted and helped bring about change. We will also pay tribute to grassroots Black activist movements in present day and the work they are doing to improve our society."
Deputy Mayor for Communities and Social Justice, Dr Debbie Weekes Bernard, said: "This event provides a significant opportunity for Londoners of all backgrounds to come together and learn about how the history of the capital connects to histories of enslavement. The impact of Transatlantic slavery shaped the London we live in today, so it is crucial that we deepen our understanding of the legacy and effects of this appalling practice. We must take the time to remember the millions who suffered and died, celebrate those who fought to bring about abolition, and acknowledge the lasting injustices that tragically continue to affect Black Londoners today."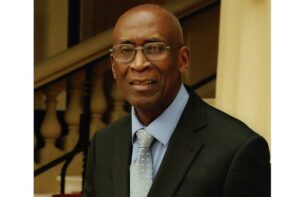 Director of the Windrush Foundation, Arthur Torrington CBE, said: "This is an annual commemoration that focusses on more than 12 million Africans who were trafficked and enslaved in the West Indies, Americas, and Europe from the 16th century. On 23 August, we come together and celebrate the men and women who resisted and campaigned for its abolition. Also, we vow to fight against all forms of racism and enslavement."
—————————————————————————————————————————————
Your help to our media platform will support the delivery of the independent journalism and broadcast the world needs. Support us by making any contribution. Your donation and support allows us to be completely focus, deeply investigative and independent. It also affords us the opportunity to produce more programmes online which is a platform universally utilised.
Thank you.
Please click link to make – DONATION