As Better Health for Africa (BH4A) organisation, we stand in solidarity with the people of Sudan in this challenging time. BH4A is a network of UK healthcare organisations and individuals from over 15 African countries.
Since the 15th of April 2023 an armed conflict between the military and paramilitary services erupted in the capital Khartoum and other cities in Sudan. We understand that the ongoing conflict in Sudan has caused immense suffering and hardship and we send our heartfelt condolences to those who have lost loved ones.
It is our sincere hope that a peaceful and just resolution to the conflict can be found through dialogue and mutual understanding between all parties involved.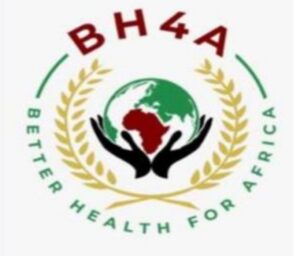 We, as the Organisation for Better Health in Africa, we support our healthcare colleagues' efforts to establish a telemedicine system to aid civilians requiring medical care. Unfortunately, this alternative solution falls short of meeting every requirement. Moreover, shortages of medication have become a growing issue. Local pharmaceutical factories in Khartoum have been directly bombed, leaving civilians to turn to social media platforms in search of medication.
Our hearts go out to those affected by this crisis, particularly those who are stranded at the borders in perilous conditions. We believe that diplomatic initiatives promoting peace and creating safe passages to Khartoum are essential.
In addition to this, we fully support the deployment of medical teams to the border with the help of our allies on the ground, in order to prevent a massive humanitarian crisis.
We also recognise the toll that this crisis is taking on Sudanese healthcare workers operating within the NHS. Therefore, we believe it is important to provide them with the necessary wellness and emotional support during these challenging times.
The NHS and DHSC should kindly consider supporting Sudanese Healthcare Workers who want to volunteer to support healthcare services to do so in the coming months as part of deployment efforts as UK's social responsibility. We support, advocate, and stand in solidarity with the innocent people of Sudan.
We call on partners and friends of Africa to support the relief efforts and work towards a peaceful resolution of the crisis.
Dr Brighton Chireka and Prof Rotimi Jaiyesimi
Co-Chairs for Better Health for Africa
—————————————————————————————————————————————
Your help to our media platform will support the delivery of the independent journalism and broadcast the world needs. Support us by making any contribution. Your donation and support allows us to be completely focus, deeply investigative and independent. It also affords us the opportunity to produce more programmes online which is a platform universally utilised.
Thank you.
Please click link to make – DONATION