——————–
A True Testament that young Africans are doing extraordinary in the United States.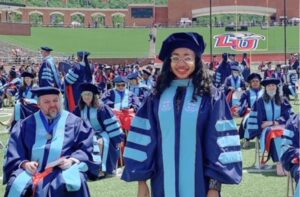 That is the story of the young dynamic Dr. Princess .C. Halliday Enyiukwu, Ph.D. at Liberty University, Lynchburg, VA, where she earned her Ph.D. with Honors in Leadership (Summa Cum Laude). She is celebrated over there for a unique leadership role and presentations.
Although she earned her Ph.D. a while back, she was invited to the 48th Liberty University Commencement.
Liberty University Lynchburg, Virginia, is a highly reputable University in the United States.

Dr. Halliday Enyiukwu, PhD was honored to join the 48th Liberty University commencement.
Recall that In 2019, Dr. Halliday Enyiukwu developed six new leadership programs for Virginia State University College of Sociology and Criminal Justice. Although Virginia State University was founded in 1882, this would be the first time the department would have leadership courses integrated into its curriculum since inception.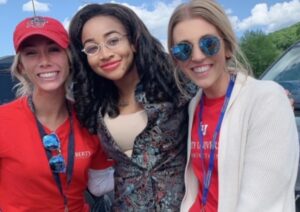 "When it comes to leadership and an authentic one, leaders and providers of governance must resonate with the people and their communities to be effective and successful. We are changing the narrative for our Nations, she stated.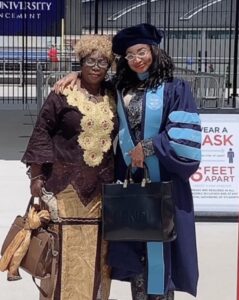 —————————————————————————————————————————————
Your help to our media platform will support the delivery of the independent journalism and broadcast the world needs. Support us by making any contribution. Your donation and support allows us to be completely focus, deeply investigative and independent. It also affords us the opportunity to produce more programmes online which is a platform universally utilised.
Thank you.
Please click link to make – DONATION