VOTE EN MASSE FOR LP GOVERNORSHIP, HOUSE OF ASSEMBLY CANDIDATES – AVENGE INSULT TO YOUR FEBRUARY 25TH BALLOT ROBBERY – Obi Tells Nigerians
Win Governorship elections, will immortalize #EndSARS victims by naming streets after them.
Ahead of the 2023 governorship and house of assembly elections which have been rescheduled to hold this Saturday March 18th, the presidential candidate of Labour Party, Mr. Peter Obi, has again sent appeals to Nigerians to vote massively and decisively for the governorship and house of assembly candidates of the party across the country.
Obi made the entreaty today at the party's presidential campaign council headquarter five days after the Appeal Court tribunal ruling on BVAS inspection in Abuja.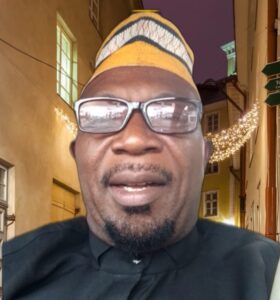 Speaking through the Head of Publicity, Contact and Mobilization Team of the Obi-Datti Labour Party Presidential Campaign Council (LP-PCC), Comrade Tony Akeni Le Moin, who shared the statement through the party's World Web Desk, Mr. Peter Obi stated: "My appeal is to all members of Labour Party nationwide, Obi-Dient supporters all over the world and good Nigerians from other political backgrounds who have chosen the love of country above political party or religious lines to join us in the struggle to take back our country. I send you my heartfelt greetings of gratitude and comradeship in the struggle for a better Nigeria.
"Once more," Mr Obi continued, "I wish to make a passionate appeal to all to come out en masse to cast your votes all the way for our Labour Party candidates in the coming governorship and House of Assembly elections.
"I appeal to you to come out with even higher passion, epidemic determination and strength of numbers as you did for me in the presidential election of February 25.
"As we all know, through your historic solidarity and campaigns we won the election with extraordinary distinction. So much so that sooner than later that election will go down history as the most outstanding and unparalleled people driven presidential campaign victory in the annals of Africa.
Obi continued: "Therefore, don't let your spirit be dampened because we have been temporarily robbed of our crown through patent conspiracy of institutions and men whose consciences do not recognize the pains of Nigerians and their yearnings for redemption, progress and a better Nigeria.
"We won very clearly. This is in spite of their sponsored shenanigans and cooked-up prophecies constructed from the shrines of their shamans flying in their own social media space. Though they delude themselves by announcing victory for their chosen paymaster, I wish to assure you that reclaiming our grand victory is only a matter of time. Indeed, it is only a matter of weeks from today!
"The road to freedom is not a 50meter dash," Mr. Obi continued in the statement. "Many times it is challenged and complicated by hurdles and impediments, humps and twists and bumps of missed opportunities. Sometimes the impediments are technical and many times human. In our case it is from the conspiracy of human structures and the flawed system in place.
"So, do not be discouraged by the experience of the presidential election to throw in the towel and surrender to your oppressors' programmed slavery and agonies of misrule."
The Labour Party presidential candidate exhorted his supporters further, "I agree that it is a bitter pill to take. But what does not kill us makes us stronger and is driving our adversaries bonkers. Look closely and you will see this in the panic mode many governors of the main ruling parties have gone into since our presidential polls took place. You will see naked panic in their new respect for our ObiDient movement and the sudden but false love affair they are now desperately struggling to fake and forge with Nigeria's electorates in virtually every part of the country.
"You must not, therefore, let the ballot banditry of our opponents and miscounting of our votes by those whom our constitution trust to administer our presidential election to discourage you into retreat or indifference. That is precisely what the two ruling political parties which hate with passion the liberation of Nigerians want you to do. They want you to give up and remain a conquered people. Don't play into their hands by staying away and not voting. This coming Saturday March 18, prove to them that you are not a conquered people by coming out massively to vote Labour Party governorship and House of Assembly candidates to victory.
"I cannot emphasize enough the fact that the governorship and House of Assembly elections are very crucial to all of us. Among many, one special lesson Nigerians learned again from the presidential election of February 25 is confirmation of the words of Tom Stoppard that "It is not the voting that is democracy but the counting." This truth cannot be emphasized
"We should therefore take the very insulting experience of February 25 to double our determination, triple our vigilance on voting day and double-pack our preparedness to count and defend our votes. This you must do by lawfully insisting and firmly ensuring in every single polling unit throughout the country that your votes are meticulously counted, openly announced and uploaded by means of the BVAS to INEC's IRev portal. Insist on this by every means necessary.
"Finally, there is one view of this coming Saturday governorship and house of assembly elections that I cannot emphasize enough. Remember that with the mercies and grace of God, through conscientious judges of the various layers of our post-election judiciary, we shall reclaim our presidential victory. This is as sure as day follows night and God reigneth in the affairs of man.
"When that happens, we will need Labour Party governors across the country, a new breed of god-fearing, masses compassionate political leaders in the states who share the same development manifesto and dynamic vision with the centre, as well as Labour Party controlled houses of assembly across the country. A single man at the centre cannot do it alone.
"We need the constitutional power structure and support of Labour Party governors to join hands with me to pull our country out of the pit we are in. I cannot do it alone. That is why we must all go out with a sense of mission and determination to vote massively for our Labour Party governorship and house of assembly candidates throughout the country this Saturday.
"Finally, let me use this opportunity to pay a special tribute from my heart to the youths of Nigeria of today. You are the best generation of youths this country has produced. A testimony to this is your collective will to demand for a better police-citizen relationship as symbolized by the #EndSARS struggle. That was in October of 2020. Today in March 2023, I ask you to join me to make INEC and APC realize that they are messing with the wrong generation of Nigerian youths."
"On my part, when you have played your part by successfully voting all Labour Party's governorship and House of Assembly candidates to power this Saturday, I shall be only too delighted to give full consideration to a proposal presently on my desk by our partners, Nigeria Cannot Continue Like This (NCC-LIT) and Nigeria Consultative Front (NCFront) to immortalize every Nigerian youth and citizen whose life was cut short by police mishap and which led to the #EndSARS protests. The list with me includes the pregnant lawyer who was felled by police bullets in Lagos last year on her way from church. The proposal by NCC-LIT and NcFront is to name a road or street in Nigeria after our fallen #EndSARS heroes as an enduring memorial to our democracy," Obi concluded.
—————————————————————————————————————————————
Your help to our media platform will support the delivery of the independent journalism and broadcast the world needs. Support us by making any contribution. Your donation and support allows us to be completely focus, deeply investigative and independent. It also affords us the opportunity to produce more programmes online which is a platform universally utilised.
Thank you.
Please click link to make – DONATION