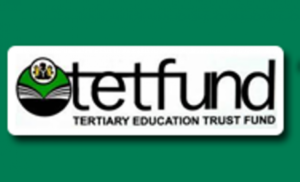 The Tertiary Education Trust Fund (TETFund) has expressed its readiness to partner with Rural Electricification Agency (REA) to ensure uninterrupted power supply in universities and other tertiary institutions in the country.
Executive Secretary of TETFund, Arc. Sonny Echono, made this known during a courtesy visit to his office by the Managing Director of REA, Salihijo Ahmad, on Tuesday in Abuja.
Echono, who commended the Energizing Education Programme (EEP) being implemented by REA in select universities and teaching hospitals across the country, said the importance of steady power supply in tertiary institutions cannot be over-emphasized.
"There is sheer acceptance that this is important for us as we move to improve not just the physical infrastructure but also ICT infrastructure and research infrastructure in our institutions.
"A lot of these require constant supply of power. There are certain samples you must put at certain temperature for a prolonged period. There are certain operations you do in medical laboratory that you cannot afford power to cease even for a second.
"And, if we really want to guarantee a learning environment that can compete with others across the globe, one of the primary things we can do is to guarantee power in our campuses," Echono said.
While calling on REA to revamp the project in some of the beneficiary institutions that have encountered challenges with the EEP, Echono said TETFund would explore the possibility of getting longer term financing from African Development Bank (AfDB) for subsequent editions of the scheme .
"You can get long term finance at affordable interest rate and it will enable us do more," Echono said, adding that "with the instrument we have, we will have subsequent liquidity to defray the cost. "
The TETFund boss said getting long term finance package for the project would be cost effective as only short term (one year cycle) funds are currently available to the agency.
Earlier, the Managing Director of REA, Salihijo, said the EEP is aimed at providing sustainable and clean power supply to 37 Federal Universities and seven university teaching hospitals across Nigeria.
While saying the programme have already commenced in 24 universities and select teaching hospitals, Salihijo called for the cooperation of TETFund to ensure the total success of the scheme.
He said : "Infrastructure is not just about classrooms and lecture theatres, with the current situation in the country, it is becoming more apparent that we have a decentralised power systems. They are very important for our institutions like universities."
Speaking further, the REA boss said getting additional resources for the EEP from TETFund would go a long way to scale up the programme in the nation's universities.
—————————————————————————————————————————————
Your help to our media platform will support the delivery of the independent journalism and broadcast the world needs. Support us by making any contribution. Your donation and support allows us to be completely focus, deeply investigative and independent. It also affords us the opportunity to produce more programmes online which is a platform universally utilised.
Thank you.
Please click link to make – DONATION