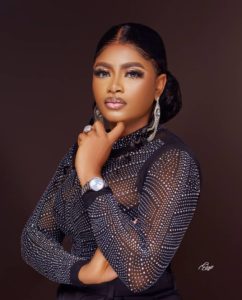 An interview session with Superlative and delectable Queen Jennifer Okoobo OSAYAMEN who is also double as CEO REINAREY Multibiz Enterprise, a fashion line that brings out the style in you.
CAN WE MEET YOU?
I'm Okoobo Jennifer Osayamen, from Uromi part of Esan North East, Edo state. An entrepreneur and Two times Award winning Ex- beauty Queen in Nigeria.
HOW WAS YOUR GROWING UP LIKE?
For me, growing up was tough because I lost my dad at an early stage and the soul responsibility was now laid on my mum. As a young girl, I never enjoyed the love of a father. Mum has always been the one acting as father and mother at the same time.
ANY MEMORABLE EVENTS THAT YOU CANT FORGET?
When I was announced as Face of the world Nigeria, there was so much excitement as you have it today. They gave me free costume dresses for the pageant. I didn't have to spend a dime. Also days after, they took me for a shopping where they changed my wardrobe because I was looking somehow ridiculous😂.
YOU WERE ONCE A BEAUTY QUEEN WHAT WAS YOU EXPERIENCE?
The sense of humility when people get together and decide you are special. It's a humbling experience and you want to live up to it. Over the years, I have been trying to live up to that honour; not wanting to disappoint those people who decided that I was special. The FACE OF THE WORLD NIGERIA pageant is run by an organization (THE DIVINESMILES FOUNDATION). They care about you and as painstakingly as they tried to make sure we were comfortable and well looked after.
Once you have the crown placed on your head, you feel like a queen, you walk differently, you stand differently, and you act differently, absolutely. So, some of the things that happened to you yesterday, you will not succumb to them today; not with that crown on your head. I understand the expectations and the huge responsibility.
Sometimes it can be a burden, but moreover, isn't everything a burden? But it's a lovely burden. It's a huge responsibility for a young girl to live up to. But I wouldn't really call it a burden now. It's a privilege and an honour. So, it would be for any young lady that is crowned FACE OF THE WORLD NIGERIA.
NOW YOU ARE AN ENTREPRENEUR AND FOUNDER OF REINAREY TELL US ABOUT IT?
ReinaRey is all about fashion and beauty. My interest has always been in the fashion and beauty industry; so I decided to open my fashion line because I always love to join clothes together since childhood and I can't wait for the world to see some of my designs.
YOU STUDY BUSINESS EDUCATION NOW FASHIONPRENUER HOW DID YOU COME ABOUT REINAREY AS A FASHION OUTLET?
Although I'm a graduate of Business Education. And like I said, my interest has always been in fashion and beauty industry. The name REINAREY is two names put together as one, it is a Spanish word, which means Queens and Kings.
WHAT SHOULD WE EXPECT FROM YOU AS A BRAND?
Expect all sorts of dynamic sharp looking wears that would change the fashion arena in Nigeria and the world in general. My team and I will work round the clock to satisfy all our potential customers, and provide them with a top notch service as they would be well treated like kings and queens with a difference.
WHO IS YOUR ROLE MODEL OR WHO DO YOU LOOK UP TO IN THE FASHION INDUSTRY?
I admire all the fashion designers and the designs and methods they use. Helen Mirren is someone whose style I admire. She dresses with style. Her clothes aren't becoming nor super trendy; but classic. She's a beautiful woman and she carries herself with such poise and grace. Also, Abiodun Tokunbo is the CEO of Luminee Couture, and Tolu Bally CEO 2207bytbally. I admire their creativity and stylish outfits.
WHAT WILL A PEEP INTO YOUR WARDROBE REVEAL?
A "Peep Into My Wardrobe" is the fashionable brainchild of one imaginative mind, ReinaRey. My primary focus when you Peep Inside My Wardrobe is to instill the feeling back that style is about expression and one can build own style statement by igniting ones love for personal wardrobes. I believe your wardrobe should resemble you, and enable you to enter a room with confidence, poise, elegance and self-assurance. I believe everyone deserves an individual style, whether learning the art of Shopping, Styling, Sourcing or creating your signature look. A Peep Inside My Wardrobe provides a styling guide for every spice.
WHATS YOUR FAVORITE COLOR?
I like white, black, gold and blue. Almost all my clothes are in these colour combinations and that's why I used black and gold for my Logo. I also have this passion for blue. Blue is the colour of the sky which reminds me every time of how hard I need to work to reach the zenith of success!
HOW CAN ONE GET REINAREY COLLECTIONS ?
ReinaRey fashion line is an online fashion shop to be opened soon. We offer online and delivery services to anyone who wants to purchase anything related to fashion. Pls follow us on Instagram @reinareyempire you can also shop on our website at www.reinareyempire.com
YOU ARE YOUNG, BEAUTIFUL WITH BRIAN WHAT IS YOUR KIND OF IDEAL MAN?
I am not selective, but he has to be smart, ambitious, supportive and of course a devoted Christian and support each other dreams.
WHAT IS YOUR WORDS TO YOUR CUSTOMERS AND WOULD BE CUSTOMERS?
We pray that by the sufficient grace of God we promise to give you the best outfit of your life
That will make you comfortable, be stylish, Be Exclusive, Be Divine, and Be Yourself.
Amen 🙏!!!
—————————————————————————————————————————————
Your help to our media platform will support the delivery of the independent journalism and broadcast the world needs. Support us by making any contribution. Your donation and support allows us to be completely focus, deeply investigative and independent. It also affords us the opportunity to produce more programmes online which is a platform universally utilised.
Thank you.
Please click link to make – DONATION