Kogi State Governor Yahaya Bello, 46, who will complete his second term as governor in office by 2024 has officially joined the Presidential 2023 race.
With this declaration today all fears have been laid to rest. He is contesting.
The event was well attended and witnessed by leaders from the public and private sectors.
From the political world are his top executives such as Senator Jonathan Zwingina, Femi Fani-Kayode, Hafsat Abiola-Costello (47), the daughter of Kate MKO Abiola, the presumed winner of the June 1993 presidential election, as the director-general (DG), of the  presidential campaign organisation.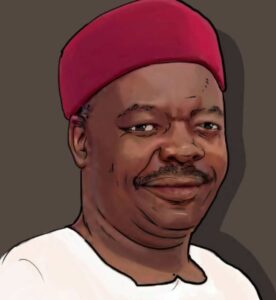 Senator Zwingina was the Director General of Ms. Abiola father's, M.K.O. Abiola Campaign Organisation and a former Senate Deputy Leader, will acts as the national coordinator of Governor  Yahaya Bello Presidential Campaign Organisation.
He said the governor is known as a detribalized Nigerian, with various appointments in the state from different ethnic backgrounds.
"Governor uprooted insecurity from Kogi, the state would have been a breeding ground for kidnapping and banditry, but for his leadership skills." he added on policies done by GYB.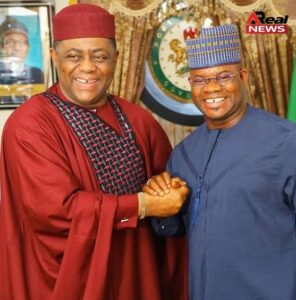 Mr Femi Fani-Kayode was the former Director of Media and Publicity for the President Goodluck Jonathan Campaign Organisation in 2015.
—————————————————————————————————————————————
Your help to our media platform will support the delivery of the independent journalism and broadcast the world needs. Support us by making any contribution. Your donation and support allows us to be completely focus, deeply investigative and independent. It also affords us the opportunity to produce more programmes online which is a platform universally utilised.
Thank you.
Please click link to make – DONATION