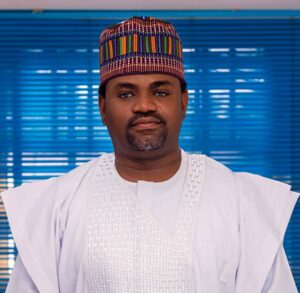 As Nigerians mark the Nation's 62nd Independence Anniversary, the New Nigerian Peoples Party, (NNPP) senatorial candidate, Mr Okoduwa Akhigbe, tuesday urged Nigerians to work assiduously towards bringing the struggles of our heros past in attaining Independence to fruition .
Akigbe, who is the Senatorial candidate of the NNPP is seeking to represent Edo Central of Edo State in the 2023 elections at the Senate.
In a message to Nigerians at 62 and made available to newsmen in Benin City, Edo state by his campaign Coordinator, Mr Tony Imadujemu, called on Nigerians to work to entrenched true democracy that will impact on the lives of the suffering populace.
The Senatorial hopeful also recalled th bold role late Chief Anthony Enahoro played toward our nation's Independence just as appeal to the people of his Senatorial vote for the candidates of the NNPP in the forthcoming 2023 general elections.
"As we celebrate the 62nd anniversary of our fledgling Democracy, the motion for independence as espoused by our founding fathers and in particular our revered patriarch ,Chief Anthony Eromosele Enahoro, becomes ever more green in our hearts and in our constituency as we progress towards entrenching a democracy that is beyond providing self governance by the people.
"At this present time, it has become imperative for a cultural and social self recognition of the occupiers of our geographical area marked as ( Edo Central) and the pursuit of a lasting homogeneity in the way we approach our national identity and freedom.
"Therefore the masses must unite to dispossess people of no conscience political power for the benefit of the Nigerian people.
"We deserve better. We have everything to our advantage to be one of the very few greatest countries in the world. The 2023 general elections is a referendum for the Nigeria if we must bring to bear the change we all yearned for".
—————————————————————————————————————————————
Your help to our media platform will support the delivery of the independent journalism and broadcast the world needs. Support us by making any contribution. Your donation and support allows us to be completely focus, deeply investigative and independent. It also affords us the opportunity to produce more programmes online which is a platform universally utilised.
Thank you.
Please click link to make – DONATION