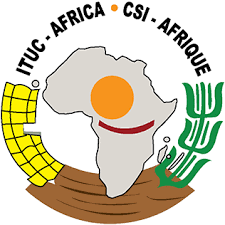 African Regional Organization of the International Trade Union Confederation (ITUC-Africa) has commended Qatar government over the amendment of its labour laws which is aimed at removal of restrictions to migrant workers ability to change employers at their choosing, following a notice period.
General Secretary, ITUC-Africa, Kwasi Adu-Amankwah who gave the commendation in a letter titled "Commendable steps towards the full protection of the human and labour rights of migrants by the state of Qatar" which was made available to newsmen said the removal of the employer permission regime will make employment relations more humane and also eliminate the slavery –like relationship tied to the kafala sponsorship employment system.
According to him "the Gulf State of Qatar has also established a new national minimum wage, which is to be enjoyed by all categories of workers. This new minimum wage now stands at QAR 1800 (493 USD) for workers who are not provided with food and accommodation by their employers. Those that enjoy employers' provision of decent accommodation but no food will earn QAR 1500 (410USD). Migrant workers whose employers provide food and accommodation will earn a minimum wage of 1000 QAR (274USD). All workers without discrimination will enjoy the national minimum wage.
While noting that the government of Qatar has given employers up to six months to comply with the new regulations said failure to comply with the new directives will attract sanctions, which include suspending the operations of the company and suspending individual operations for those employing domestic workers.
  He commended the country for establishment of a Minimum Wage Commission and called on others Countries in the Middle East and Gulf Cooperation Council (GCC) States to emulate these actions of the Qatar State which he said will secure the labour dignity of migrant workers.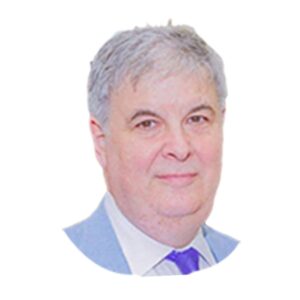 Reacting to the development, Director of Occupational Safety and Health Association in United Kingdom David Smith said  OSHA in UK are delighted to see that the Qatar Government has taken steps to put in place new regulations over the employment and payment of Migrant Workers.
Nothing that the steps are welcome in a world where we need to recognize the importance of collaboration, well-being and safety.
According to him "There is a need for these steps to be taken in other countries too, so that as a global community we place the value of of human work at a higher level. Too many countries leave the safety and health of employees to the discretion of employers; and, in some instance employers take un reasonable risks with lives of their workers."
"In a world where all lives matter, more governments need to recognize the importance of Health and Safety Legislation, training and accountability."
—————————————————————————————————————————————
Your help to our media platform will support the delivery of the independent journalism and broadcast the world needs. Support us by making any contribution. Your donation and support allows us to be completely focus, deeply investigative and independent. It also affords us the opportunity to produce more programmes online which is a platform universally utilised.
Thank you.
Please click link to make – DONATION