I'm Loyal to our Olu of Warri Designate says Prince Harrison Jalla.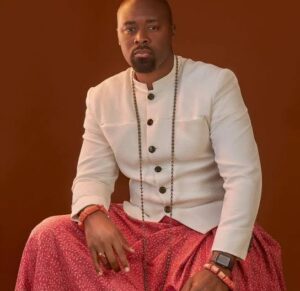 There have been an indication that things are getting better and sons and daughters of Iwere Nation are coming together in unity to support the newly emerged Olu of Warri Designate, Omoba Tsola Emiko after one of the prominent Prince in Itsekiri land, Prince Harrison Oritsemone Jalla throwing his weight behind the new Olu of Warri Designate pledging his unalloyed loyalty. It will be recalled that the Ooni of ife, Oba Adeyeye Enitan Ogunwusi, Ojaja II had earlier released his statement 4 days ago where the first class monarch acknowledged the peaceful process by Itsekiri ruling houses that lead to the selection of new Olu of Warri designate, Prince Tsola Emiko. His Imperial Majesty also used the opportunity to Congratulate the people of Iwere Nation. Another statement released in Warri today by Prince Harrison Jalla titled OLUSHIP. The statement read "I prince Harrison Oritsemone Jalla due to the prevailing circumstances in the Iwere Kingdom wish to make the following clarifications and therefore state as follows- (1) That my legal action predates the selection of our Olu designate Crown Prince Tsola Emiko (2) That the main thrust of my legal action which is largely being misconstrued by the media is the contention that the Oluship is not an Exclusive preserve of the Emiko's Lineage and my position has not changed on that. (3) I stand for the Liberation of Iwere Kingdom from the hands of Brigands who held the Kingdom hostage for the past five years for their personal interest and salute the courage of the Ginuwa ruling house for timeously checking their Excesses. (4) That from henceforth I prince Harrison Oritsemone Jalla will not watch from the sidelines on matters concerning the Iwere Kingdom. (5) I pledge my unalloyed loyalty to our Olu designate Omoba Tsola Emiko whose mission is to completely transform Iwere kingdom and urge all my Itsekiri brothers and Sisters to disregard all publications concerning my humble self relating to the Kingship they are not from me. God bless Iwere Nation" the statement concluded.
—————————————————————————————————————————————
Your help to our media platform will support the delivery of the independent journalism and broadcast the world needs. Support us by making any contribution. Your donation and support allows us to be completely focus, deeply investigative and independent. It also affords us the opportunity to produce more programmes online which is a platform universally utilised.
Thank you.
Please click link to make – DONATION