Latest — Nigeria gained independence from colonial British rule on October 1, 1960. Millions of Nigerians and international communities were celebrating the emergence of the giant of Africa. It was a time of great excitement for Nigerians, who were bursting with ideas for what they could accomplish as an independent nation bearing the capacity of skilled, highly knowledgeable and calibre of well educated citizens. In 1963, Nigeria adopted a new constitution and became a republic, with Dr. Nnamdi Azikiwe as president (media guru turned politician) and Tafawa Balewa as prime minister. At this point, the country still had a semblance of democracy.
In 1966, army officers made a move to overthrow the government. Several other coups followed. A civil war led to unimaginable loss of life and harsh dictatorial regimes. Nigeria returned to civilian rule in May of 1999, when Olusegun Obasanjo was elected and sworn in as president. Since the return to democracy, Nigeria has had regular elections every four years with different political parties winnings.
The country is still struggling to meet the needs of its citizens and become a front runner in developing infrastructure, the economy, good leadership across all boards and the society. None the less, leaders especially in the former's have shared their wishes and congratulations.
Her Majesty, The Queen Elizabeth of England, sent a message to President Muhammadu Buhari. His Special Adviser, Femi Adesina on Media and Publicity in a statement said the message was conveyed by the British High Commission in Nigeria.
It stated, "It gives me great pleasure to offer my warmest congratulations on the 60th anniversary of Nigeria's Independence, together with my best wishes for your country's continued happiness and prosperity".
"The United Kingdom and Nigeria benefit from strong and enduring ties as Commonwealth partners through shared history and most importantly, our people.
These are bonds that I hope and believe will flourish long into the future."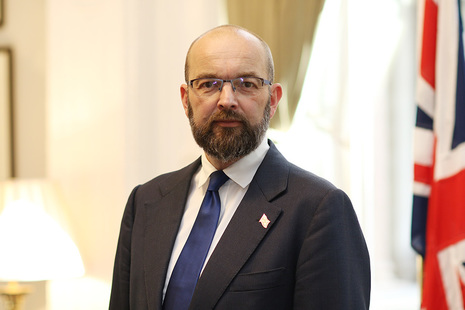 While the Minister for Africa, James Duddridge at the Foreign, Commonwealth & Development Office (FCDO), said, It gives me great pleasure to wish the people of Nigeria and Nigerians in the UK specifically and across the world a Happy 60th Independence Day.
Nigeria's diamond jubilee of independent rule gives me an opportunity to reflect on the close and unique relationship between our two countries.
The UK and Nigeria are proud friends and Commonwealth partners. We benefit from our shared history and the strength of the links between our people.
Over 200,000 Nigerians live in the UK and there are many more of dual British and Nigerian heritage who live in the UK and Nigeria.
Nigerians are one of the biggest diaspora groups in the UK and are making an enormous contribution in every area of our national life – in politics, in sport, in business and in the arts. They play a vital part of our community.  
Nigeria's diamond jubilee is a special opportunity to celebrate the enormous achievements of Nigeria and Nigerians.
Nigeria is already the largest economy in Africa and plays an important leadership role on the regional and global stage. But last year, trade between the UK and Nigeria was worth £4.4 billion.
Today is also an opportunity to look forward. I am confident that our close and special connection will continue to grow and lead an even closer and more prosperous partnership over the next sixty years.  
To Everyone, Happy Independence, Happy 60th.  
Over the decades, Nigerian citizens have lived through various challenges and facing diverse ethnic agitations, the government are doing what they are their best to deliver the democratic gains promised to the more than 200 millions citizens on unemployment, insecurity in more than one region of the country, and ethnic as well as religious bigotry and crisis.
The Mayor of London, Sadiq Khan said:
"Nigerian Londoners have contributed richly to our capital's social, cultural and economic success for many years.
"On the 60th anniversary of Nigeria gaining its independence, I would like to wish all Londoners of Nigerian descent a safe, peaceful and joyful celebration."
—————————————————————————————————————————————
Your help to our media platform will support the delivery of the independent journalism and broadcast the world needs. Support us by making any contribution. Your donation and support allows us to be completely focus, deeply investigative and independent. It also affords us the opportunity to produce more programmes online which is a platform universally utilised.
Thank you.
Please click link to make – DONATION