The London Political Summit and Awards 2022 a major event in political calender in the United Kingdom took placed in London today.
One of the Leading keyspeaker, His Excellency Governor Udom Gabriel Emmanuel, the Executive Governor of Akwa Ibom State made a strong presentation to the highly delegates.
The Governor of the only State government that owned Airline, IbomAir spoke at the UKs House of Parliament.
The House of Commons is the well known and institution of British politics. The main Committee Room 9, Westminster Palace, had people to the capacity which included Hon. Paul Bristow MP for Peterborough as the Chief Host of the 7th Annual London Political Summit and Awards.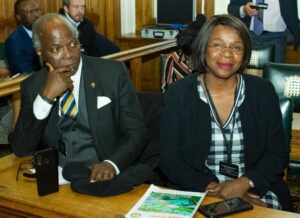 The Parliamentary Session, was Chaired by Prof. Kishan Devani BEM, who both welcomed the Summit Special Guest of Honour and Keynote Speaker, His Excellency Governor Udom Gabriel Emmanuel, of Akwa Ibom State South-South Nigeria.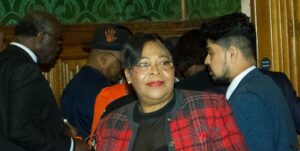 The Entrepreneur Governor at London Political Summit and Awards, received also the Political Governor of the Year 2022.
The Royal Guest was HRH Darin Stephen Izakare, the Paramount Ruler of Modi Community in Uganda.
Other Diplomatic Guest is the Ambassador of Kyrgyzstan HE. Amb. Ulam, and business and community leaders who after the Governor's keynote speech had a very conservative interaction and quality conversation.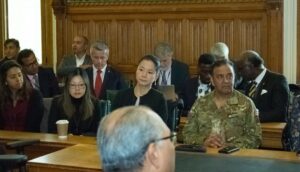 Certificates of Awards were presented to key recognised business and community champions.
—————————————————————————————————————————————
Your help to our media platform will support the delivery of the independent journalism and broadcast the world needs. Support us by making any contribution. Your donation and support allows us to be completely focus, deeply investigative and independent. It also affords us the opportunity to produce more programmes online which is a platform universally utilised.
Thank you.
Please click link to make – DONATION