DAESH THREAT IN AFRICA IS A "GRAVE CONCERN", SAY COALITION MINISTERS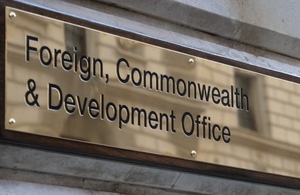 Foreign ministers and representatives of more than 50 Global Coalition against Daesh member governments met in Rome today, where they committed their shared "determination to eliminate this global threat". Discussing emerging threats across Africa, they expressed "grave concerns" at Daesh affiliates which threaten security and stability on the continent.   
The first in-person meeting of Coalition ministers since 2019 saw strong representation from the African continent, as ministers stressed their collective determination both to prevent Daesh resurgence in Iraq and Syria, and to address urgent security challenges in Africa.  
Terrorist groups linked to Daesh across Africa include the so-called Islamic State West Africa (ISWA), which is responsible for regular violence in the Lake Chad Basin region, and produces the greatest volume of Daesh propaganda outside Iraq and Syria. Other affiliates linked to Daesh are active in the Sahel, and in East Africa.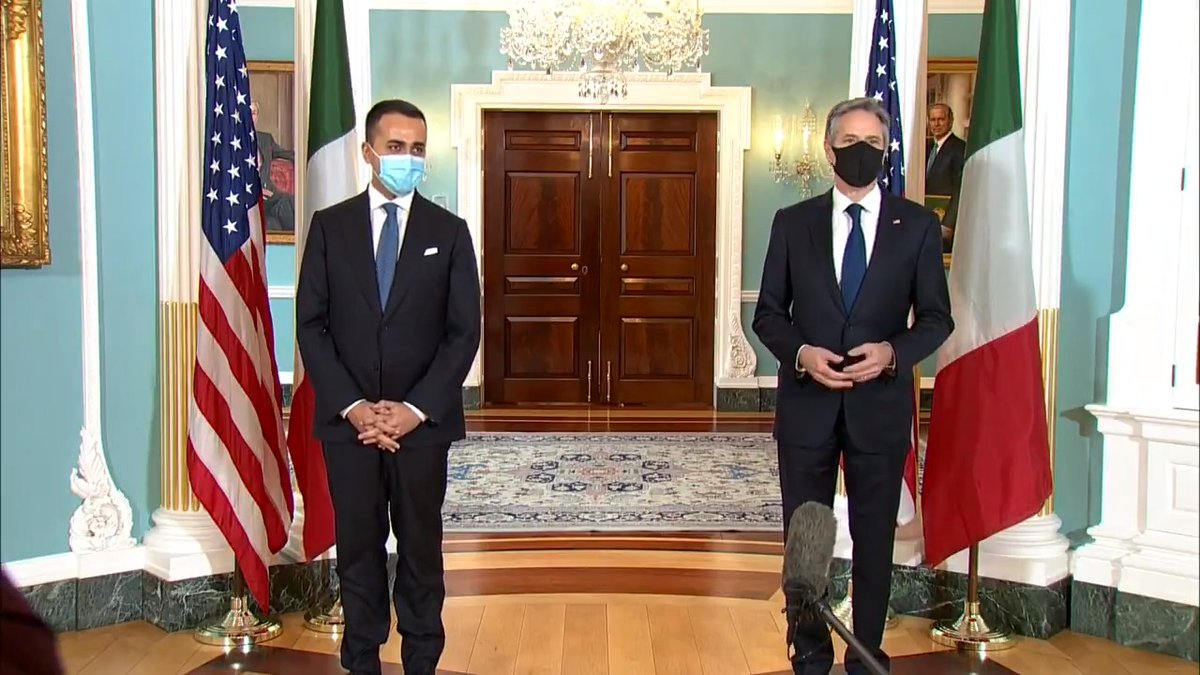 Today's Global Coalition meeting was co-hosted by Italian Foreign Minister Luigi Di Maio and US Secretary of State Anthony Blinken. 
In a joint statement issued following today's meeting, the Coalition acknowledged progress in the fight against Daesh in Iraq and Syria, while committing to work with affected countries to address the threats in Africa. Support to African partners will be upon their request and prior consent. In the joint communiqué, Global Coalition ministers:  
·       Stated that they remain "firmly united in our outrage at atrocities perpetrated by Daesh/ISIS and in our determination to eliminate this global threat", while committing to "stand alongside survivors and families of victims of Daesh/ISIS crimes working for accountability".  
·       Welcomed new Coalition members from Africa including Central African Republic, Democratic Republic of the Congo, and Mauritania; 
·       "Commended the increased capacity of the Iraqi forces to combat Daesh," and noted the "incremental expansion of NATO's non-combat advisory and training mission in Iraq", with the consent of the Iraqi Government; 
·       Collectively focused on the importance of stabilisation in Iraq and Syria to "address the drivers that make communities vulnerable to recruitment by Daesh," and "to provide support to liberated areas to safeguard our collective security interests". 
·       Committed to ongoing efforts to prevent Daesh raising funds, strengthening information sharing through INTERPOL, and reducing the spread of Daesh's "toxic propaganda".  
—————————————————————————————————————————————
Your help to our media platform will support the delivery of the independent journalism and broadcast the world needs. Support us by making any contribution. Your donation and support allows us to be completely focus, deeply investigative and independent. It also affords us the opportunity to produce more programmes online which is a platform universally utilised.
Thank you.
Please click link to make – DONATION