A latest news has been trending and our research team went to work to find out about it.
A spectacular Palace and or mansion fit for Royal was trending again and here is a summarised information.
This project at a prestigious residence near the Niger River involved an important collaboration with the architectural firm Peri Davidovich Architects. All the forged iron railings that make up the galleries were embellished with brass decorations. Moreover, as per the designer's plans, the balconies, stairs and gates were finished with swirls and curls in wrought iron. The anti-terrorism security systems made according to the client's designs are also worthy of mention.
The team received the invitation from the 'mogul' and his wife to prepare a detailed proposal for designing and furnishing a "palace". At the start, they created a 3-D animation of what the proposed building would look like, both inside and out. Over the course of seven months, they prepared a simulation of all the spaces in the palace down to the lighting, colour of the marble and design of armchairs.
They presented the clip to the client and he and his family gave them a yes.
After six years, the palace is now a reality in Nigeria. It is situated on a 35-dunam (roughly 10-acre) plot near the village of Issele-Uku in the Delta state, and covers an area of 12,000 square meters. These are divided (in the main structure) between a basement, an entrance floor and a residential floor, and among a large number of buildings, including a servants' house and an entry pavilion used by the security guards.
The architects also noted that the client and his wife already had houses in the cities of Lagos and Abuja in Nigeria, as well as in Europe and the Persian Gulf. The new house is meant to be used for family vacations and on holidays, as well as serving as a luxurious residence in which to host – and impress – guests.
It boasts of large guest rooms, separated from one another, because he [the owner] likes to maintain distance between the guests; corridors that make it possible to pass among the spaces without being seen; a smoking room and an indoor pool.
The capacious premises also house a cinema, discotheque, hair salon, bowling alley and separate 350-square-meter suites for the couple, as well as a selection of guest suites. It also has its own water-purification system and electrical generator.
The property is for Dr. Emmanuel Ojei, who was born in Lagos in 1951.
Dr. Emmanuel Isichei Ugochukwu Ojei – Sales Executive
Nuel Ojei as he is fondly called has been able to build a conglomerate that has made him a major employer of labour in the Nigerian economy. He sits atop a group of company with diverse interests cutting across major lucrative sectors of the economy. He is the Executive Chairman/Group Managing Director of Nuel Ojei Holdings.
Ojei is one investor with a very tall ambition. Discerning, methodical and astute, he braced all odds to become a top-notch player in diverse sectors of the economy. His scope of activities remains diverse and includes construction, banking, importation, sales and services of choice motor vehicles, oil and gas. He has also remained a major beneficiary of juicy public and private sector contracts over the years.
Born in Lagos in 1951, Ojei had his early education in Lagos before proceeding to Issele-Uku Technical College, Issele-Uku, Delta State for his higher education where he obtained an Ordinary National Diploma (OND) in Business Administration and Management, between 1970 and 1972.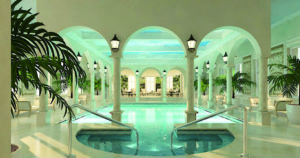 Barely a year after completing his OND programme, Ojei, in 1973, joined the services of Rutam Motors Limited (a part of the Ibru Organization), as a Sales Executive. He was a Sales Manager when he left in 1976 to establish his own automobile workshop business. This was an idea he was said to have dreamt about, while he was with Rutam Motors.
Less than one year after he left Rutam Motors to establish his own business, Ojei could not find his feet so had to beat a quick retreat to paid employment.
In March 1977, he ventured out again this time into the insurance industry, working with Unity Kapital Assurance Plc, where he later became a director.
As business blossomed, Nuel Ojei felt the compelling need to restructure and harmonise his various business interests into one dynamic group, thus leading to the incorporation of Nuel Ojei Holdings Limited (NOH) in 1989.
Now after three decades, NOH has rapidly evolved as a behemoth in the Nigerian business landscape. The Group has over 10 business units and associate companies and maintains a highly diversified investment platform with tentacles in automobile, banking, insurance, oil and gas, solid minerals, energy and telecommunications among others.
In association with a vast network of reputable technical partners overseas, NOH has been involved in the execution of a number of technology-driven, high-end projects in the areas of power and energy, aviation, safety and security, shipping and shipbuilding, oil and gas, among others.
The Group has carved a niche for itself as a foremost private indigenous conglomerate, combining a crack team of about 200 highly experienced expatriate in its workforce.
Notably among the subsidiaries of NOH is Nuel Auto Distributors Limited (NAD), the automobile business unit of the group which was incorporated in 1981 as a sole representative of Mazda Motor Corporation, Japan.
In addition, in November 2008, NAD also entered into an agreement with Weststar Associates Limited – sole representative of Mercedes — Benz in Nigeria to operate the authorised workshop and dealer of Mercedes-Benz products in the country.
With over a decade's operational experience in the automobile business, NAD has emerged as a major player in Nigeria through immense contribution to the development of the nation's transport sector.
Another company making waves under the group is the Emo Oil and Petrochemical Company Limited (Emo Oil). The company serves as the local content vehicles in oil exploration, exploitation, and production of crude oil; crude lifting, petroleum products importation/exportation, consultancy for gas and pipeline integrity projects.
A man of many parts, Ojei is also on the board of many companies and organisations. He is an advisory board member of the Economic Growth and Development Centre (EGDC). The EGDC is a non-governmental organisation, committed to achieving the goals of speeding economic development and eradicating extreme poverty and hunger. In recognition of his business acumen, he was awarded a Doctorate Degree in Business Administration by Delta State University, Abraka.
He started his working career with Rutam Motors Limited (a part of the Ibru Organization) in 1973, and left there in 1976 to establish his own business.
Credit to Naija, Gonzato, Thejournal,
—————————————————————————————————————————————
Your help to our media platform will support the delivery of the independent journalism and broadcast the world needs. Support us by making any contribution. Your donation and support allows us to be completely focus, deeply investigative and independent. It also affords us the opportunity to produce more programmes online which is a platform universally utilised.
Thank you.
Please click link to make – DONATION