—————–
EUROPE's newest Black and Ethnic TV channel launches with great excitement to bridge the divide gaps
BEN, Channel 7 and YANGA! posits onto Sky Channel 182!
London, England: – EUROPE's newest Black and Ethnic TV channel launches with great excitement to bridge the divide gaps
Post BREXIT Position of the black and ethnic community identified.
Facilitate solution on racists matters such as seen by sporting icons from euro 2020.
Leads to showcase inclusive living and multi-ethnic understanding.
Provides a stronger media platform to leaders both in the public and private sector.
Global experience, longevity and creativity from ethnic perspective.
The three major media channels providing quality programmes and media services for African, British, Caribbean, and Diaspora citizens have today announced a major strategic, marketing and content sharing collaboration with Channel 7 on Sky position 182.
The combination of these major media television channels will immediately strengthen black content and presence with one unifying broadcasting outfit. Given the latest highlighting of racist abuse of black football players, this is indeed timely. Black and other ethnic communities were hard hit by the Covid-19 and this will provide a platform for communication and entertainment during implementation of the new post Covid-19 policies and BREXIT.
The collaboration between these three leading names BEN, Channel 7, and YANGA! includes programme production and sharing, revenue driven marketing strategies and powerful presentations of issues affecting the black and ethnic communities.
The newly tagged Channel 7 also brings diverse corporate experiences from the founders making it number one satellite channel in the UK to reach BME communities – communities which have more than £100 billion purchasing power and reaching millions of people with the brands across various platforms.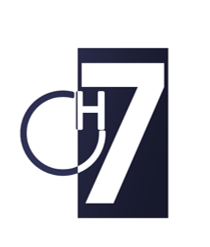 "We are mindful of the need to provide a platform to showcase BAME talents, events, and opportunities for business and cultural advancement. This strategic partnership is the beginning of an exciting future that we are determined to develop with enthusiasm" said Henrietta Adom, MD of Channel 7.
Channel 7 is on Sky 182. It will provide its customers and audience a fast-growing black broadcasting outfit, bringing diverse shows and contents. You can contact for information and client relationships, by email to brandglobalconsultant@gmail.com and on social media @mychannel7tv
"The fast and rapid pace of technological development with the latest applications for streaming coupled with other factors led to this new platform to provide wholesome family entertainment to our diverse nationalities in the Diaspora," BEN TV's MC Alistair.  "I am glad that despite all, we are able to make history once again in the global black media forming the first collaboration which comes through experience, management and skill sharing as well as an opportunity to develop a platform that corporates and institutions will find as the solution in bridging the gaps." Added Soyode.
Channel 7 on Sky 182 will also enable viewers easier access to television programmes purposely produced and packaged with them in mind and will broadcast shows that are relevant to the diverse ethnic nationalities in quantity and quality.
Lindsey Oliver, CEO of YANGA! Says 'this is a unique partnership combining the best of African, Caribbean and Black British entertainment. YANGA! has established a reputation for quality African entertainment and this deal allows us to scale our operations and produce an even wider range of original commission shows and acquired content for our growing audience'.
The partnership and collaboration among these major African, British and Caribbean focus channels will consolidate and develop ethnic media representations and provide a strong platform where programmes which reflect the tastes and experiences of our target audiences and will bridge the gaps across different demographics, nationalities and viewers offering millions of eye balls. A global platform for businesses, leadership development and representation for government institutions.
—————————————————————————————————————————————
Your help to our media platform will support the delivery of the independent journalism and broadcast the world needs. Support us by making any contribution. Your donation and support allows us to be completely focus, deeply investigative and independent. It also affords us the opportunity to produce more programmes online which is a platform universally utilised.
Thank you.
Please click link to make – DONATION