Many called them emerging potential leaders or a bluff when they heard their announcements to contest for leadership positions in the country. But at one of the most known states in Nigeria, Katsina, a state where two presidents have emerged with their youthful energetic politicians. Such is Jamilu Sadauki. He ran before, was systematically denied, went back to the trenches, learns and ready to show his new gained experience, skills and network. In the coming 2023 as many being touting and guiding him, will be one to watch.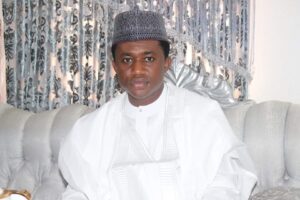 Feelers are that with what the country witnessed this 2020, it stands him among others for a higher office in the state. Last time he ran for the House of Representatives. The Abuja-based entrepreneur who criss-cross Katsina State providing welfare for many through his foundation was again going to enter a world largely dominated by older politicians with deep money pockets. #Endsars movement shows by popular wisdom suggested he stood a chance at the polls.
Few years ago, he would not have been able to put up his candidacy or considered such calling without having a supporter or political big mentor.
Politics in Nigeria was closed to younger candidates up until the Not Too Young To Run bill — championed by a youth movement — succeeded last year in lowering the ages for elected offices.
Katsina, usually referred to as Katsina State to distinguish it from the city of Katsina, is a state in North West zone of Nigeria. Its capital is Katsina, and its Governor is Aminu Bello Masari, a member of the All Progressives Congress. Katsina State was brought out of old Kaduna State in 1987.
Jamilu is part of the new political aspirants taking advantage of new people and drives in the country.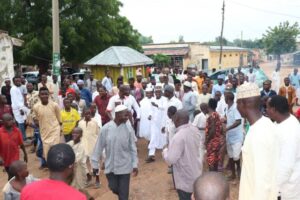 Hon Jamilu Sadauki as he is fondly called has established himself in the state through foundation as the Founder/Chairman of Fatherland Development Foundation; a charitable organization that carries out so many developmental projects in Dutsin-ma Local Government and beyond, many initiatives and developmental projects.
Married and a graduate of Business Administration from the University of Abuja stepped into politics straight on after starting his first business. Worked gaining experience in a subsidiary of United States Agency for International Development (USAID) and Nigeria's, Enterprise Assistant at Bureau of Public Enterprises (BPE) amongths others. He is presently CEO and Chairman in various enterprises in the country and multi billionaire.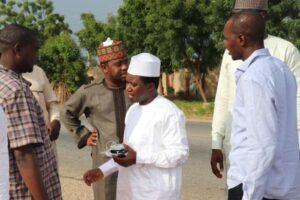 His foundation distributes teaching, assist youths in developing business and gives learning materials to secondary schools in Dutsin-ma, helps with medical bills for affected families as well as in sudden crisis of Covid-19 by providing palliatives.
For his contributions had received and honored with many awards including the 'Iconic Youth Achiever in Humanitarian Services' by the National Youth Council of Nigeria and international organisations.
In 2019, he contested for a seat in the Nation's assembly for Dutsin-ma/Kurfi Federal Constituency.
The experience, skills, tactics and strategy should surely guide his and admiring youths in the state for a bigger project comes 2023.
The state of Katsina have other personalities aiming for big roles and offices and only the people will decide.
—————————————————————————————————————————————
Your help to our media platform will support the delivery of the independent journalism and broadcast the world needs. Support us by making any contribution. Your donation and support allows us to be completely focus, deeply investigative and independent. It also affords us the opportunity to produce more programmes online which is a platform universally utilised.
Thank you.
Please click link to make – DONATION