Queen Elizabeth's final farewell and burial concluded today as her coffin was lowered into vault ahead of private burial with other royal family members.

Before the Windsor private ceremony witnessed Head of States, Monarchs and leaders in London for state funeral at Westminster.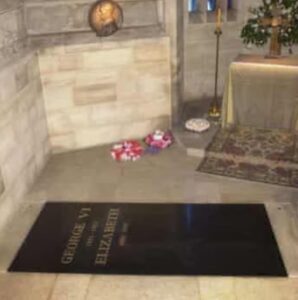 Hundred of thousands people line streets for display of pomp and pageantry only to a special globally recognised Queen.
They were throwing flowers, cards, cheering and clapping their hands as the hearse passed from the city to the villages and countrysides that she so loved much and of course her people.
Her Majesty was buried in the King George VI Memorial Chapel alongside her father King George VI, the Queen Mother and her sister Princess Margaret.
The most beautiful part of this is tusg her late husband, Prince Philip, will have his coffin removed to join her, after his death and burial last year in Windsor.
—————————————————————————————————————————————
Your help to our media platform will support the delivery of the independent journalism and broadcast the world needs. Support us by making any contribution. Your donation and support allows us to be completely focus, deeply investigative and independent. It also affords us the opportunity to produce more programmes online which is a platform universally utilised.
Thank you.
Please click link to make – DONATION