CENTRAL Association of Nigerians in the UK (Canuk) has put together a seven-man passport liaison committee made up of representatives of its member organisations to help address the perennial problem of obtaining travel documents from the high commission.
Formed to work with the high commission and act as a go-between that facilitates the exchange of information between the high commission and the community, this committee will seek to address was has become the single biggest problem Nigerians in the UK face. Chaired by Canuk's first vice chairperson Ms Olajumoke Ariyo, this passport liaison committee will be tasked with facilitation the implementation of the 2019 document Obtaining Travel Documents From the Nigerian High Commission London United Kingdom.
Two years ago, this document was accepted by the then high commissioner Justice George Oguntade and the chair of the Nigerian Diaspora Commission Hon Abike Dabiri-Erewa. This committee will help implement its recommendations and come up with more suggestions as need be.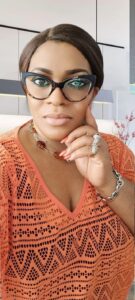 Ms Ariyo said: "Among its long-term plans are to hold quarterly visits to the mission so it can update the community on progress being made and to make recommendations to mission staff. This committee will also offer advice the immigration department staff on improving matters like customer service, automation of the process and speeding up the issuance process.
"Also very importantly, this committee will also post regular updates on Canuk's media platforms, informing the community about any changes to the passport regime. One of our manifesto pledges during the election campaign was to form a passport liaison committee to work with the mission and act as a go-between that facilitates the exchange of information between the high commission and the community and we are now delivering on that."
Mohammed Yiosese, Canuk's assistant publicity secretary, added: "One big problem we have regarding this passport issue is inadequate communication and with this committee, we will help address that matter. As the person responsible for updating all Canuk's media platforms, I will ensure that I liaise with the committee every week and post any changes, so our people are informed.
"A lot of people travel to London from far places like Scotland, Yorkshire, Lancashire, Wales, Newcastle and Devon just because they cannot obtain information on what is happening. If we put the information out there, we would help reduce a lot of those unnecessary journeys."
Members of this passport liaison committee include:
Ms Olajumoke Ariyo (Chair) – First vice chairperson CANUK
Ms Bola Abioye – Uncelebrated Nigerian Awards
Mr Jayes Kolawole – Nigerian Yorkshire Communities Network UK
Mrs Uwem Rogers – Akwa Ibom Women's League
Mrs Bukola Olofinjana – Nigerian Speakers & Trainers Consortium
Dr Omotayo Kash-Oladosu – Igbomina Descendants Association UK
Ms Vivienne Orieke – Itshekiri Congress UK
Already, Ms Ariyo has written to the high commission requesting a meeting with principal officials to agree on a working formula. Among other things, the committee will conduct regular visits to the passport section of the mission, so it can offer advice on how to improve things.
—————————————————————————————————————————————
Your help to our media platform will support the delivery of the independent journalism and broadcast the world needs. Support us by making any contribution. Your donation and support allows us to be completely focus, deeply investigative and independent. It also affords us the opportunity to produce more programmes online which is a platform universally utilised.
Thank you.
Please click link to make – DONATION