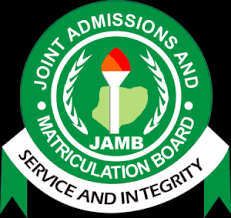 The Joint Admissions and Matriculation Board (JAMB) has announced that all candidates, who could not sit the 2023 UTME within their scheduled time owing to no fault of theirs, would be rescheduled to take the examination on Saturday, 6th May, 2023.
Candidates under these categories are principally those (i) who were verified at their centres but could not sit the examination (ii) those who could not be biometrically verified, and (iii) those with mismatched data.
You will recall that the Board scheduled the conduct of the 2023 UTME from Tuesday, 25th April to Tuesday, 2nd May, 2023.
It is equally noteworthy that the Board had informed Nigerians that it would be using some novel innovative methods in conducting the exercise with the aim of completely arresting incidences of examination infractions.
This has been largely achieved as the exercise recorded the lowest reported cases of infractions but with equally emerging challenges on account of human negligence which led to some candidates not being able to sit the examination on the first day. This notwithstanding, out of the 1,586,765 candidates that indicated interest in sitting the examination, only 80,166 are now outstanding.
On the first day of the 2023 UTME, a number of candidates in some centres could not sit the examination as well as in some centres in subsequent days due to diverse reasons. Though a reasonable number of them have been rescheduled and have taken the examination, some are yet to take their examination.
As part of the decisions reached at the end of an emergency management meeting held on Sunday, 30th April, 2023, the Board has fixed Saturday, 6th May, 2023, for all categories of candidates who have not sat their examination, as listed below, to take their examination.
THE CATEGORY OF CANDIDATES SCHEDULED TO TAKE EXAMINATION ON SATURDAY 6TH MAY, 2023, ARE AS FOLLOWS:
A. UNVERIFIED CANDIDATES
These are candidates, who were registered for the 2023 UTME without manifesting any biometric difficulty but who could not be verified on the day of the examination.
These candidates had not previously manifested any fingerprint defect or experienced any biometric challenge during the 2023 UTME registration but could not be verified to sit the examination on their scheduled examination date.
These candidates will be taking their examination in Abuja, under close supervision.
B. CANDIDATES AT BEAUTIFUL BEGINNING CBT CENTRE, APO, ABUJA
All candidates, who were scheduled to sit the 2023 UTME at the Beautiful Beginning CBT Centre, Apo, Abuja, but missed the examination for whatever reason have been rescheduled to take the examination on Saturday, 6th May, 2023.
The rescheduling of all the candidates, who missed the examination is as a result of the mistake made in the address of the centre, which had led to some candidates missing their examination.
It should be noted that the name of the centre which is Beautiful Beginning CBT Centre, Apo, Abuja, featured "Gwagwalada" rather than "Apo" hence misleading the candidates.
As a responsible organisation, the Board would not abdicate its responsibilities and has consequently, rescheduled all candidates posted to the centre, who could not sit their examination on account of the wrong address or any other reason, to ensure that no candidate misses the examination.
C. CANDIDATES RESCHEDULED TO TAKE THE EXAMINATION ON THURSDAY, 27TH APRIL, 2023, BUT WHO COULD NOT RECEIVE THE NOTIFICATION
Also to take the examination along with the unverified candidates on Saturday, 6th May, 2023, are those candidates, who had been rescheduled to retake their examination on Thursday, 27th April, 2023, but who received their notification late on Thursday night and so missed their examination.
Some of these candidates could not receive the notification because their school held on to their channels of receiving messages such as their SIM cards, their e-mail addresses and profile codes.
The Board, in spite of its repeated warnings that its processes are not school-based and would not take responsibility for any of such challenge, is bending over backwards to accommodate these set of candidates, who have also been rescheduled to sit the examination on Saturday, 6th May, 2023.
D) CANDIDATES IN CENTRES WITH REDUCED CAPACITY
Among the candidates, who have not taken their examination, are those whose centres could not carry their full capacity of 250 and, such, had to be batched with some of these centres taking 150 candidates rather than the 250 allotted to them per session. Some of these remaining candidates in the batched sessions have also been rescheduled and have taken the examination but some are yet to do so
E) CANDIDATES WITH DATA MISMATCH
For obvious reasons, some CBT centres mismatched the data of some candidates they registered. This was also made possible by the carelessness of these candidates who could not avail themselves of the Board's provision of dual screens to monitor the course of their registration.
These category of candidates could not sit the examination as their mismatched personal details could not be rectified early enough to enable them sit their examination at their scheduled time.
The process of rectifying their data is ongoing and they will also be scheduled to sit the examination on Saturday, 6th May, 2023.
E. RELEASE OF RESULTS
The Board would be releasing the results of candidates, who have taken the examination so far on Tuesday, 2nd May, 2023. The Board had delayed the release to ensure that all necessary screening are concluded besides ensuring that the mean and standard deviation are reasonably obtained before releasing these results.
As candidates check their results on Tuesday, 2nd May, 2023, those who sat the examination but had challenges without being aware of such, would not see their results but would instead see their notification for rescheduled examination.
Consequently, all candidates who sat the examination are urged to check their results on or before Thursday, 8th May, 2023.
F. PRINTING OF RESCHEDULED EXAMINATION NOTIFICATION SLIP
All candidates under the categories listed above are required to print their slips on or before Thursday, 4th-5th May, 2023, so as to know the time and venue of their examination.
Candidates are to note that they would be grouped in a central location within their respective States to sit the examination hence the need for them to print their notification slips latest by Thursday, 4th May, 2023, so as to make sufficient arrangements to sit the examination.
Fabian Benjamin, ph.D.
Head, PAP
JAMB
—————————————————————————————————————————————
Your help to our media platform will support the delivery of the independent journalism and broadcast the world needs. Support us by making any contribution. Your donation and support allows us to be completely focus, deeply investigative and independent. It also affords us the opportunity to produce more programmes online which is a platform universally utilised.
Thank you.
Please click link to make – DONATION