WHATSAPP:
Millions are receiving messages that their WhatsApp app will stop working from 1st November 2021.
The right information is that some phones will not have the app working due to expired system of operation and support system.
The latest shared articles and forwarded messages have caused panic as even the listed "53 smartphones" affected is inaccurate.
These are the following phone models that were suggested will lose access to WhatsApp app:
Samsung Galaxy Trend Lite, Galaxy Trend II, Galaxy SII, Galaxy S3 mini, Galaxy Xcover 2, Galaxy Core and Galaxy Ace 2.
LGLucid 2, Optimus F7, Optimus F5, Optimus L3 II Dual, Optimus F5, Optimus L5, Optimus L5 II, Optimus L5 Dual, Optimus L3 II, Optimus L7, Optimus L7 II Dual, Optimus L7 II, Optimus F6, Enact , Optimus L4 II Dual, Optimus F3, Optimus L4 II, Optimus L2 II, Optimus Nitro HD and 4X HD and Optimus F3Q.
ZTE: Grand S Flex, ZTE V956, Grand X Quad V987 and Grand Memo.
Sony Xperia Miro, Sony Xperia Neo L, Xperia Arc S
Archos 53 Platinum, HTC Desire 500, Caterpillar Cat B15, Wiko Cink Five, Wiko Darknight, Lenovo A820, UMi X2, Faea F1 and THL W8.
Huawei Ascend Mate and Ascend D2Alcatel: One Touch Evo 7
Apple iPhone SE, 6S, and 6S Plus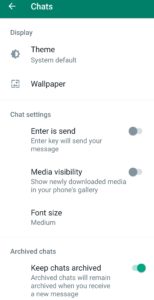 The reality is that because of WhatsApp added new features this year – such as joinable group calls, disappearing messages, and stickers some older phones cannot feature them in order for WhatsApp ensuring the app still runs securely and without breaching private access.
WhatsApp's support pages, suggest that users need to have at least Android 4.0.4, or iOS 10. Versions before that are not going to be supported by WhatsApp, and so such phones may lose their connection to the service, data and all communications which seemingly only applies to Android phones.
Most new smartphones" – will be able to continue chatting as before without any problem.
The 1 November deadline is real according to WhatsApp  and it will not be supporting any older phones. To find out if you are affected is to check what operating system you have on your phone. MCA advices to do is by going to your phone setting and find the version number; if your required update the phone will tell you and for you to download it.
The WhatsApp messaging app has lost a lot of users reaching into millions over the last year most especially with the latest incidence of going down for almost six hours and due to ongoing privacy concerns around its new terms of service as noted.
Another message from the App giant is – "Please switch to a supported device or save your chat history before then,"
If you cannot download newer version , you are advice to get a new compatible phone with Whatsapp in order to continue with the app. You can get more information at WhatsApp's website. To avoid any unplanned disruption should export your chat history. Other important instructions for the app can be found on a different pages on WhatsApp's official website.
—————————————————————————————————————————————
Your help to our media platform will support the delivery of the independent journalism and broadcast the world needs. Support us by making any contribution. Your donation and support allows us to be completely focus, deeply investigative and independent. It also affords us the opportunity to produce more programmes online which is a platform universally utilised.
Thank you.
Please click link to make – DONATION