Karen Bradley, Secretary of State for Culture Media and Sport, speaking today at Conservative Party Conference at The ICC, Birmingham said:
67 + 147 = 214.
Or to put it another way, Olympic medals + Paralympic medals = UK success.
Our athletes brought back 214 medals from Rio. It's our best ever performance away from home – and no country had ever won more medals than at their home games four years earlier.
Rio was exotic, exciting, and joyful. Our success shows what a formidable force the UK can be when it pulls together.
The athletes in Rio brought people together at home and gave them a great sense of pride – that's what culture and sport do.
DCMS covers most of those things that bring us together and make life worth living, that make us happy.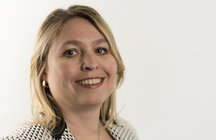 I know that's the case because these are the things that make me happy too.
As a chartered accountant, I couldn't help starting this speech with numbers – even though some commentators have said that being one means I must have no interest in the arts.
Well, I'm really proud I did a maths degree – and I enjoyed working as an accountant.
But if you think what I wanted to do after a day of looking at spreadsheets was read more spreadsheets…
…then your grip on reality is as weak as Jeremy Corbyn's.
Accountants are – shock horror – people too. And so we tend to like TV, music, film, art, and sport just as much as other people.
I love sport and I've been a Manchester City fan all my life – whatever division they were in.
I'm a regular at the New Vic theatre in Newcastle-under-Lyme.
And I have paintings by Moorlands artists such as David Hunt on my wall at home.
So it is a huge pleasure – and an honour – to be standing here as Secretary of State for Culture, Media and Sport.
I have a great job – and I am excited to be part of Theresa May's government, united in our determination to build a country that works for everyone. And I am very proud to be the first cabinet minister from Staffordshire Moorlands.
But enough about me.
I want to say a few words about three things: the fact that culture, media and sport help build a country that works for everyone.  How culture and sport can help strengthen our place on the world stage. And how they provide a better deal for all of us at home.
I have a brilliant ministerial team to help me. So thank you Matt Hancock, Tracey Crouch, Joanna Shields, Rob Wilson, Henry Ashton; our excellent Whips Graham Stuart and Carlyn Chisholm; and PPSes, Craig Whittaker, and Mims Davies.
In DCMS there is a tangible sense of mission. People care deeply about their brief – be it charities, tourism, the arts, sport, heritage, digital technology, First World War Commemorations, media policy, video games, or the many other fascinating subjects we deal with.
Our ministers and officials are totally committed to ensuring that the many and varied elements of this country's extraordinary culture are available to everyone, not just a privileged few.
In fact, the things we do are the things everybody cares about.  And what we do to help these sectors to flourish is vital to bringing people together – whether they or their children have dance lessons, learn an instrument, or play cricket.
One of the first speeches I made as Culture Secretary was in Liverpool, where I was reminded how much culture and the arts matter for their own sake and also how they can help everybody. The project at Tate Liverpool – where the arts are bringing together families that have a child with autism – was truly inspiring.
Being part of an orchestra, or dance group, or a netball squad teaches us to have discipline, teaches us to work as a team, teaches us to respect others.
More than that, they exercise our minds and lift our hearts.
I want young people everywhere in the UK, no matter what their background, to have the chance to do these things.
Culture is not just a means to an end, but an end in itself.
No-one has a monopoly on our cultural pursuits.
They don't belong to the government. They don't belong to the wealthy and privileged. They don't belong to quangos or even to broadcasters.  They are there for everyone.
So sport, heritage, and the arts can bring us together and open doors.
It is through our culture – our uniquely rich, varied, and marvellous culture – that most people in other countries first come to understand what Great Britain is all about.
It's our main source of soft power – the way we share and spread our values. Values of tolerance, freedom of speech, gender equality, diversity, and opportunity for everyone.
In fact, we already lead the world in many fields. DCMS sectors provide opportunity upon opportunity for us to make life better at home and project ourselves to the rest of the world.
The games in Rio showed how DCMS can open doors across the globe. At British House – where sport met trade met culture – we were able to showcase the Best of British. Ours was the place everyone wanted to be.
Now I'm not going to deny it was partly because you could meet Jessica Ennis-Hill – but you could also come and see a Shakespeare play or marvel at British fashion and design.
It is thanks to a Conservative Prime Minister – Sir John Major – that we have a National Lottery that has funded sport, the arts, heritage, and charitable projects up and down the country.
Lottery funding helped win medals in Rio. And it will keep on helping win medals. I'm pleased to announce that Sport England is awarding £4 million of lottery money to send the biggest, strongest and most diverse team ever to the 2018 Commonwealth Games in Australia.
It will allow Team England – who topped the medal table in Glasgow 2014 – to take on the Aussies in their own back yard.
Of course we'll be looking to work with Australia as one of our closest friends, but – hey – we still want to beat them.
Eight years later the Commonwealth Games could be hosted right here in Birmingham, after last week's announcement that it is preparing a bid for 2026.
This city has a fantastic sporting pedigree and we look forward to seeing their exciting plans.
The Government has a long track record of support for major events, from London 2012 to last year's Rugby World Cup. We are ready to share our knowledge and expertise with Birmingham, and any other interested UK cities, to help them develop a strong bid.
Sport and culture captivate people at home and abroad. And they lead to other benefits too.
My department's industries represent a vital part of the modern UK economy.
Tourism is worth more than £60 billion. Creative industries contribute more than £87 billion. The fashion industry alone is worth £26 billion.
To give you some context, our revitalised – and very important – automotive industry is worth around £19 billion.
Altogether, DCMS sectors account for more than 13 per cent of ALL of our goods and services.
I will be working closely with Liam Fox to help sell our cultural and creative offerings to the rest of the world.
And as the department responsible for digital policy, I am determined to ensure we are ready to take advantage of new opportunities.
For example, the 5G Innovation Centre at the University of Surrey – in which the government has invested – will help make the UK a world leader in the development of next generation communications technology.
It is also vital that people have the skills they need to thrive in a modern economy.
But too many are struggling to get by – with more than 10 million adults lacking the skills to use technology or navigate the internet that most of us take for granted.
So working with my colleague Justine Greening, we want to help all digitally deprived adults access the training and education they need.
Through the Digital Economy Bill, we will introduce a new statutory duty that puts free training in basic digital skills on the same footing as equivalent training for English and Maths.
This is all part of a Conservative industrial strategy that works for everyone and will keep us competitive in a fast-changing world.
Last month Microsoft committed to investing billions in Britain over the next few years as they opened their new cloud infrastructure here.
Amazon are creating 3,500 new technology jobs right across the country – in Edinburgh, Manchester, Cambridge, Leicestershire and London.
Meanwhile, Apple are going to site their London headquarters at Battersea Power Station, with 1,400 staff.
These are big votes of confidence in Britain and in our determination to be a leading player in the global digital economy.
But we shouldn't be surprised. Britain is a great country. And my department will be at the forefront of making sure that it works for everyone.
Dynamic arts, thrilling sport, advanced technology – all these will help bring Britain together.
Because that's what culture and sport do.
It just so happens that these things are worth a fortune to the UK and help us make our mark in the world. But on an individual basis they also improve our lives.
We have a tremendously exciting opportunity with culture, media and sport. I hope you'll join in.
Thank you.