Black History Month, also known as African-American History Month in  the United States of America, is an annual observance in the United States, Canada, and the United Kingdom for remembrance of important people and events in the history of the African diaspora.
It is celebrated annually in the United Kingdom in October and in this year's celebrations the new PM send this to the community.
Prime Minister Theresa May said;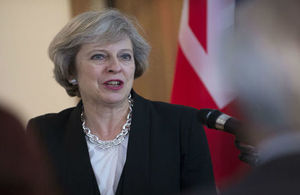 "I am so pleased to support Black History Month which recognises, rewards and celebrates the contribution made to our society over many years by the African and Caribbean communities.
"It is an opportunity for us all to recognise the incredible achievements of successful African and Caribbean men and women across sectors including financial services, retail, media, the arts, science and technology and sport.
"I remember, like many others in our country watching Mo Farah and Kadeena Cox, along with many other athletes, proudly representing this country at the Rio Olympics. African and Caribbean athletes have always had a hugely positive impact over young and old around the world and, for many years, here in Britain.
"Celebrating these achievements is really important – but moreover, I would like to take this opportunity to thank all of our African and Caribbean communities in the UK for the enormous contribution you make to our country.
"Equally, Black History Month is a time when we can be thankful for the huge progress made in the UK over recent decades in tackling racist attitudes, increasing diversity, and improving equality of opportunity – while of course recognising that we still have much further to go.
"My mission is to build on what we have already achieved to make Britain a country that truly works for everyone, whoever we are and wherever we're from.
"So let me congratulate the organisers and volunteers for making this month such a bright and vibrant event and I wish everyone involved all the best."