The CEO of a major international Muslim faith-based charity based in Greater Manchester has met with the Liberal Democrats by-election candidate Jackie Pearcey and Foreign Affairs Spokesperson Tom Brake MP today, saying he hopes they can "take our voice to Parliament."

Human Appeal is the UK's fastest-growing Muslim charity, and does humanitarian work in 24 countries across the world including Syria, Palestine and Iraq, as well as locally in Manchester. It won Charity of the Year at the British Muslim Awards in January.

The charity is concerned about the impact of Brexit, including the fall of the pound reducing the value of money being sent abroad and losing access to EU funding for the charity sector.

The Liberal Democrats are the only major UK party campaigning against a hard Brexit and to give the people the final say on the deal the Government comes back with. When in Government the party enshrined the 0.7% aid target into UK law, ensuring 0.7% of GDP is spent on international development.

Othman Moqbel, CEO of Human Appeal, said:
"I was really pleased to meet with Tom and Jackie to discuss international development and issues related to our community.
"We hope they can take our voice to Parliament to raise our concerns with other politicians there.
"Brexit affects us like other sectors in our community. Firstly the value of the pound, because we do a lot of work sending money abroad.
"And also EU funding for UK-based charities, that is something we are very worried about. Like other charities, we are thinking of registering in another EU country to keep access to this funding."
Tom Brake MP, Liberal Democrat Foreign Affairs spokesperson, said:
"Human Appeal are doing incredible work supporting desperate people in war-torn countries like Syria and Iraq.
"The Liberal Democrats believe the UK must not turn its back on the world. We are fighting to ensure Britain offers sanctuary to refugees fleeing countries like Syria and to defend the UK aid budget which helps some of the world's most vulnerable people.
"The Liberal Democrats are also the only party united in opposing a damaging hard Brexit that is dividing our communities and affecting aid charities like Human Appeal.
"Jackie Pearcey will be a strong voice in Parliament for all communities in Manchester, fighting to keep Britain open, tolerant and united."
Jackie Pearcey, Liberal Democrat candidate for Manchester Gorton and a former member of the Manchester Community Relations Council, said: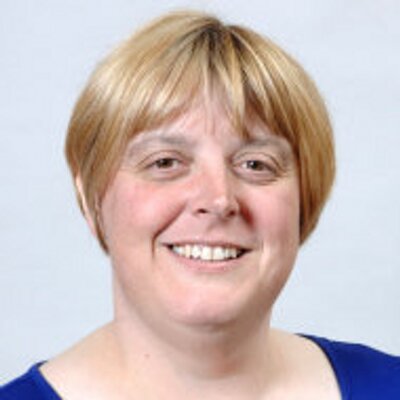 "I was delighted to meet with Othman and his team do discuss the work they are doing both in Manchester and across the world.
"It is clear that Brexit is having a profound affect on their ability to support those less fortunate who are living in conflict-affected countries.
"I have agreed to take their concerns to Parliament if elected as Manchester Gorton's MP."