In the week that the community mourns, today one of Africa's foremost son and global diplomat, Kofi Annan goes home.
Latest information on his official twitter account reads –
It is with immense sadness that the Annan family and the Kofi Annan Foundation announce that Kofi Annan, former Secretary General of the United Nations and Nobel Peace Laureate, passed away peacefully on Saturday 18th August after a short illness…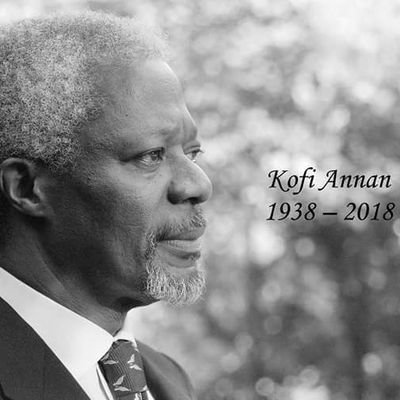 Mr. Kofi Annan, won the Nobel Peace Prize for humanitarian work and has been a leading advocate for Africa's emerging relevance in good governance and leadership. He died aged 80 and was the first black African to take up the role UN Sec General serving from 1997 to 2006.
May his soul rest in peace